Artica is an Open Source project born in 2002 (20 years' experience )
The company "Artica Tech" that manages the Artica software and R&D was founded in 2012.
Download the ISO file or virtual appliance.
It designed to Build Powerful and Safe but Simple to Use Proxy service, Reverse-Proxy service, DNS service, DNS Firewall, FireWall service, IDS service, SMTP service, Wordpress Manager and TCP routing gateway.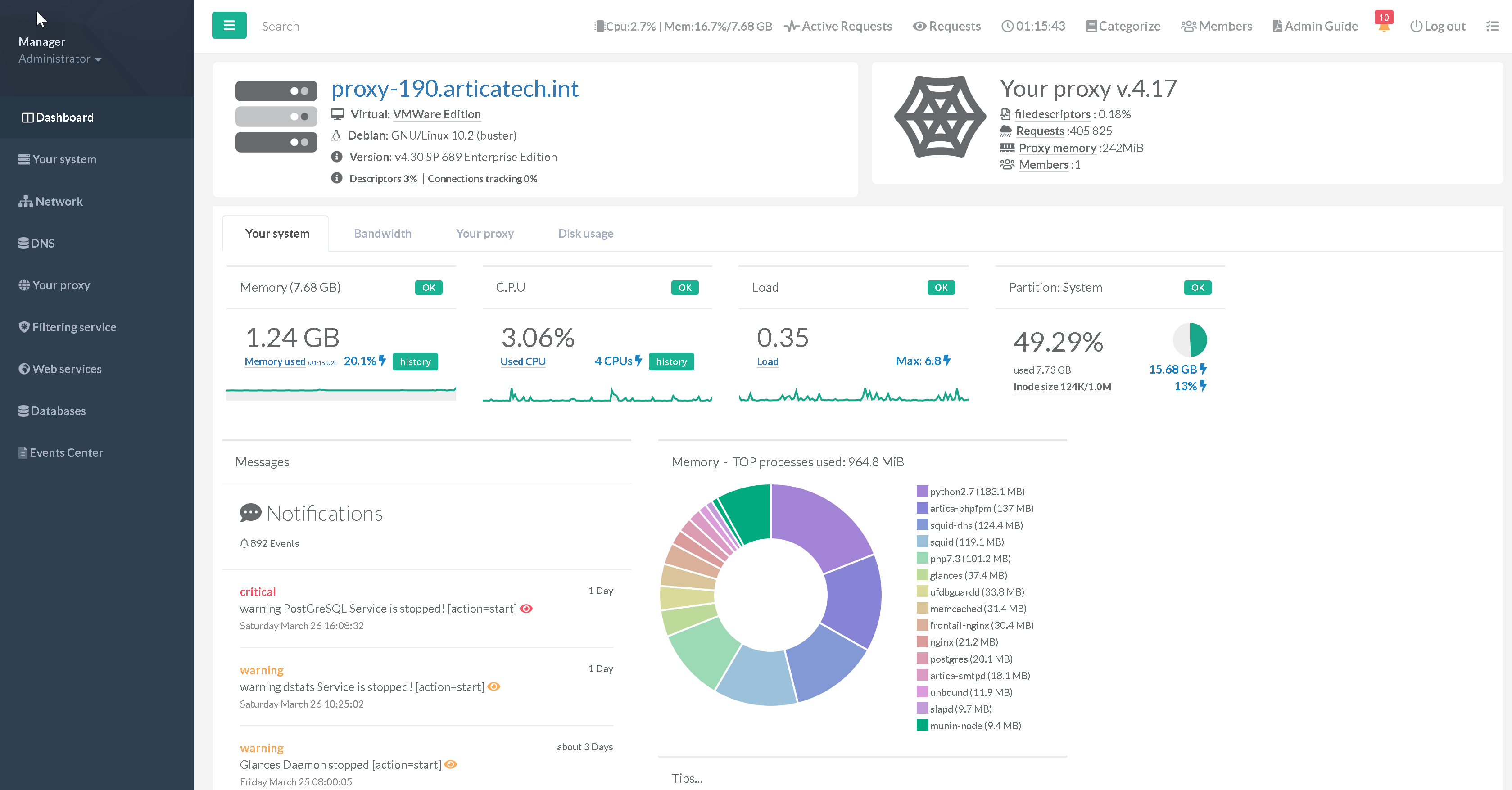 Open source software is important to us and ensures quality and stability.
Unlike locked-down software, Artica's development teams are obliged to provide the best of their coding and correction quality.
Anyone can analyze the code!
The community version installed on more than 180,000 servers ensures a high level of bug identification.
Anyone can install Artica in community edition and use it in production as long as they want.
This forces us to provide a solid and quality base to motivate administrators to convert their Artica servers to Enterprise Edition.
¶ Get Support and tell us how you feel
We cherish our product and leaving a user in the sand is out of the question.
The Enterprise license ensures a quick response to a technical question, but even if you are using the Community Edition, please feel free to ask questions and share your feedback on the product.
Even if you hate it ! We are always interested to know it.
You can use our tracker http://bugs.articatech.com or send an email to support@articatech.com
Artica Tech is a new French Software Publisher, an independent company, established in 2012 after 10 years of providing Artica in Open Source Edition.
It is based near Paris in France.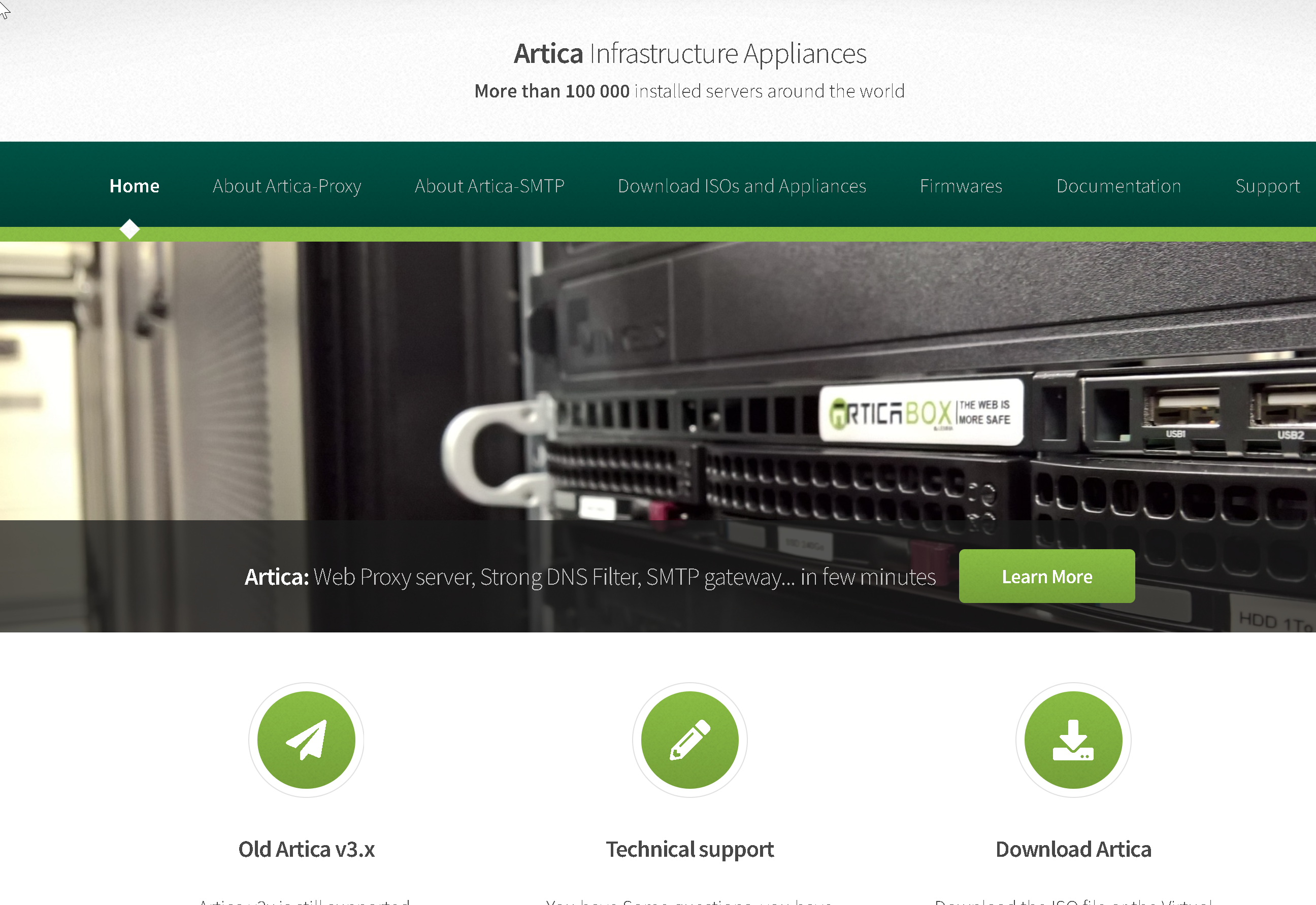 Artica project began in 2002 and stemmed from ideas about how to improve the Open Source security solutions available at the time, which were difficult and often expensive to implement and maintain
Artica claim to provide a user-friendly Web interface.
Today, with around 180.000 servers installed worldwide, Artica solutions are as relevant to small and medium-sized enterprises as they are to the largest of firms.
Artica provide an alternative to costly solutions on the one hand and free solutions on the other
Artica Tech currently produce the next generation of Artica version 4.x.
The Artica v4.x is born in 2019 with the Debian 9 operating system and is now in consolidation processing using the Debian 10 operating system.