Artica is an Open Source project born in 2002.
It designed to Build Powerful and Safe but Simple to Use Proxy service, Reverse-Proxy service, DNS service, DNS Filter service,FireWall service, IDS service, SMTP service and TCP routing gateway.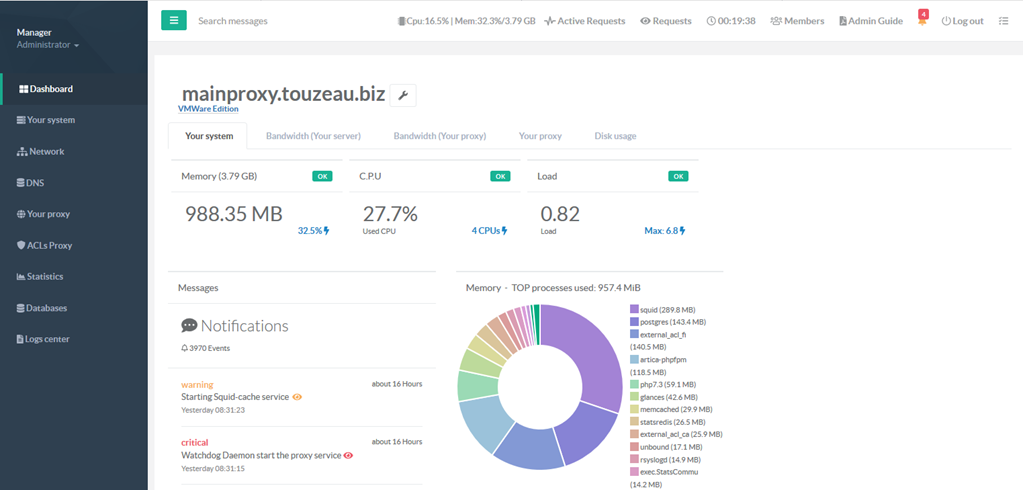 Artica Tech is a new French Software Publisher, an independent company, established in 2012.
It is based near Paris in France.
Artica project began in 2002 and stemmed from ideas about how to improve the Open Source security solutions available at the time, which were difficult and often expensive to implement and maintain
Artica claim to provide a user-friendly Web interface.
Today, with around 100.000 servers installed worldwide, Artica solutions are as relevant to small and medium-sized enterprises as they are to the largest of firms.
Artica provide an alternative to costly solutions on the one hand and free solutions on the other