Back to proxy service main section
This feature is available on Artica 4.30 Service pack unstable 941 or Artica v4.40.
Only the "Manager" or the System Admin privileges can have access to the configuration.
The privileges "Proxy Manager" and "Proxy Monitor" cannot lock/unlock the proxy configuration.
On the right menu, chosse "Your Proxy" / "Service operations"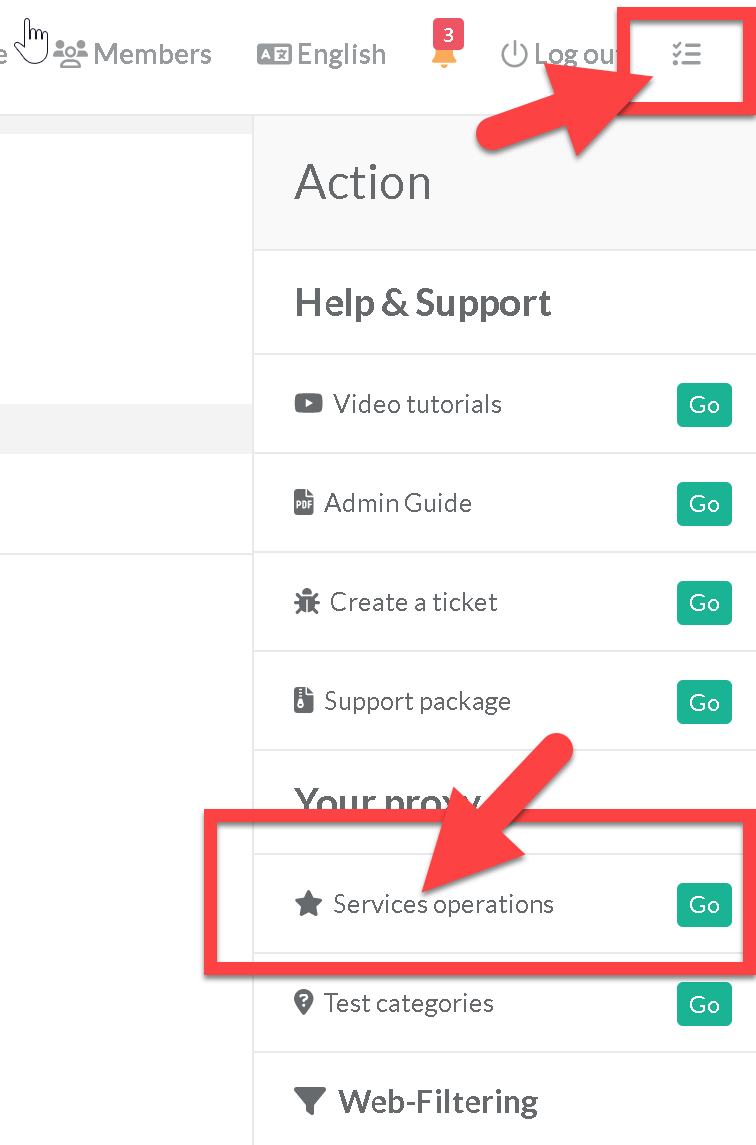 On the operations list, click on the "Read-Only" button.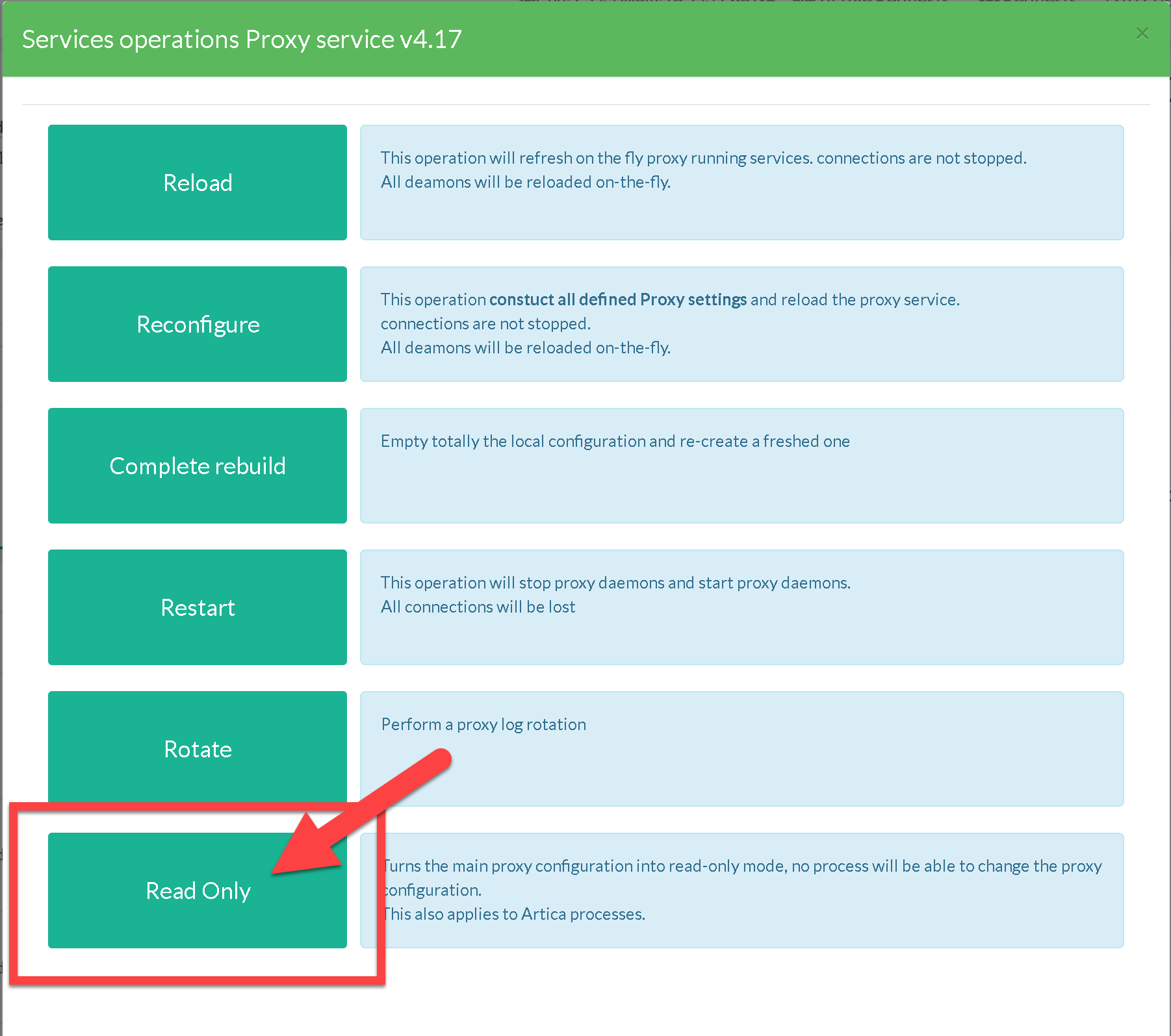 The Read-only will be switched to "Writeable" status in red color.
If you click on the "Writeable" button, you return back to normal method and remove the read-only lock.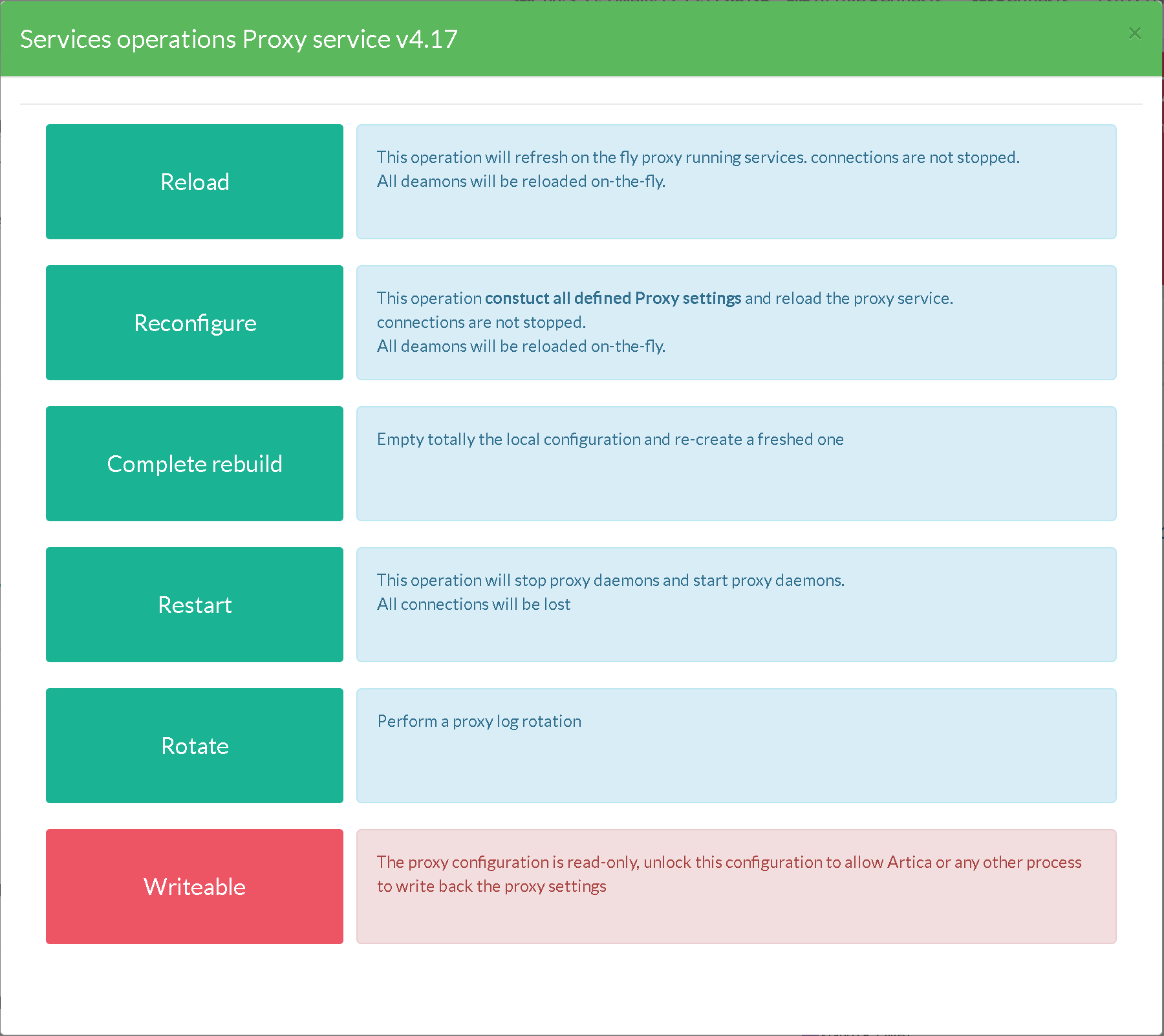 If you have set your configuration into read-only mode, red notifications will be displayed so that other administrators are aware that the proxy configuration cannot be changed even if they have capabilities to change somthing inside the artica web console.