Return back to Artica For Wordpress Edition
Artica allows you to update only site by site via a minor or major version.
It allows you to propose only the update possibilities.
This feature is available on Artica 4.30 Service Pack Instable 929 or Artica v4.40
On the Wordpress websites section, click on the version number inside the table.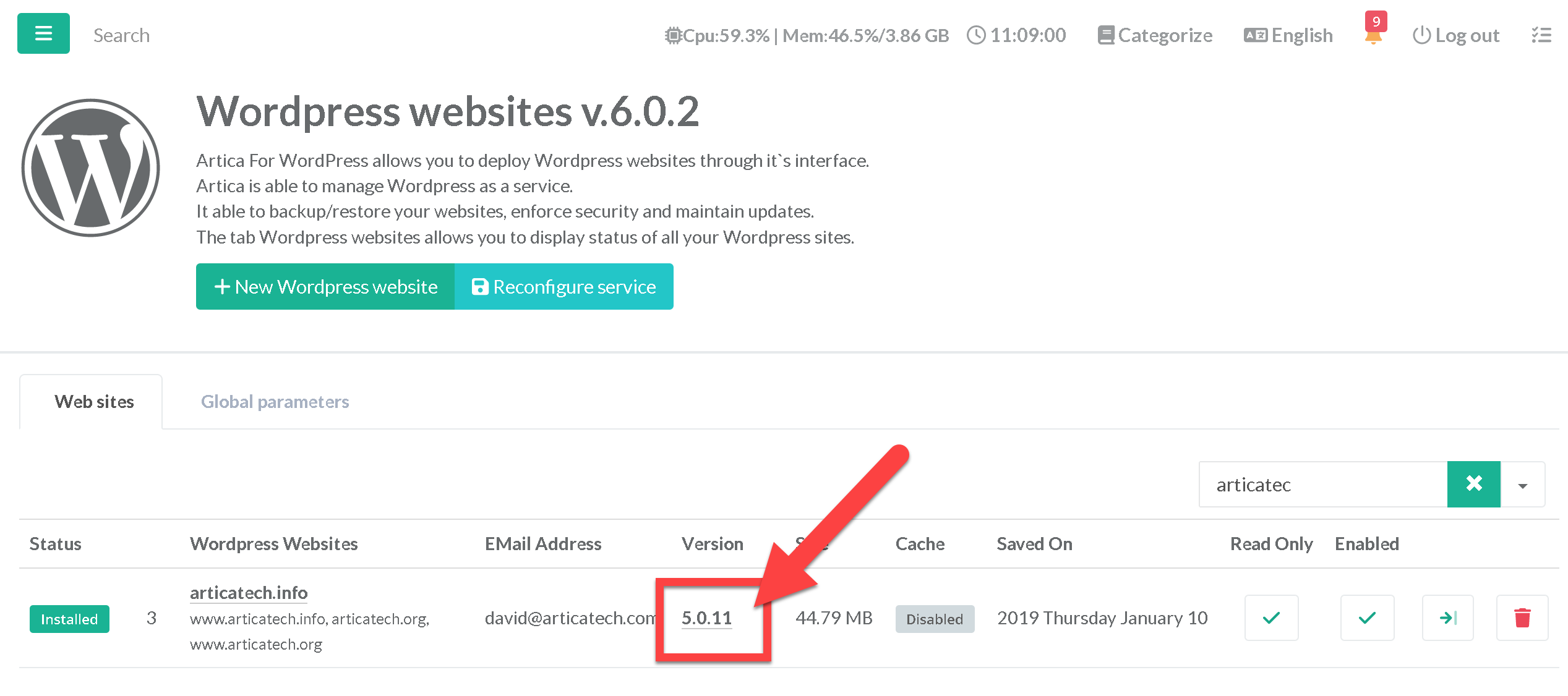 A table will be displayed and shows you the available Minor or Major version.
Click on the version you want to upgrade.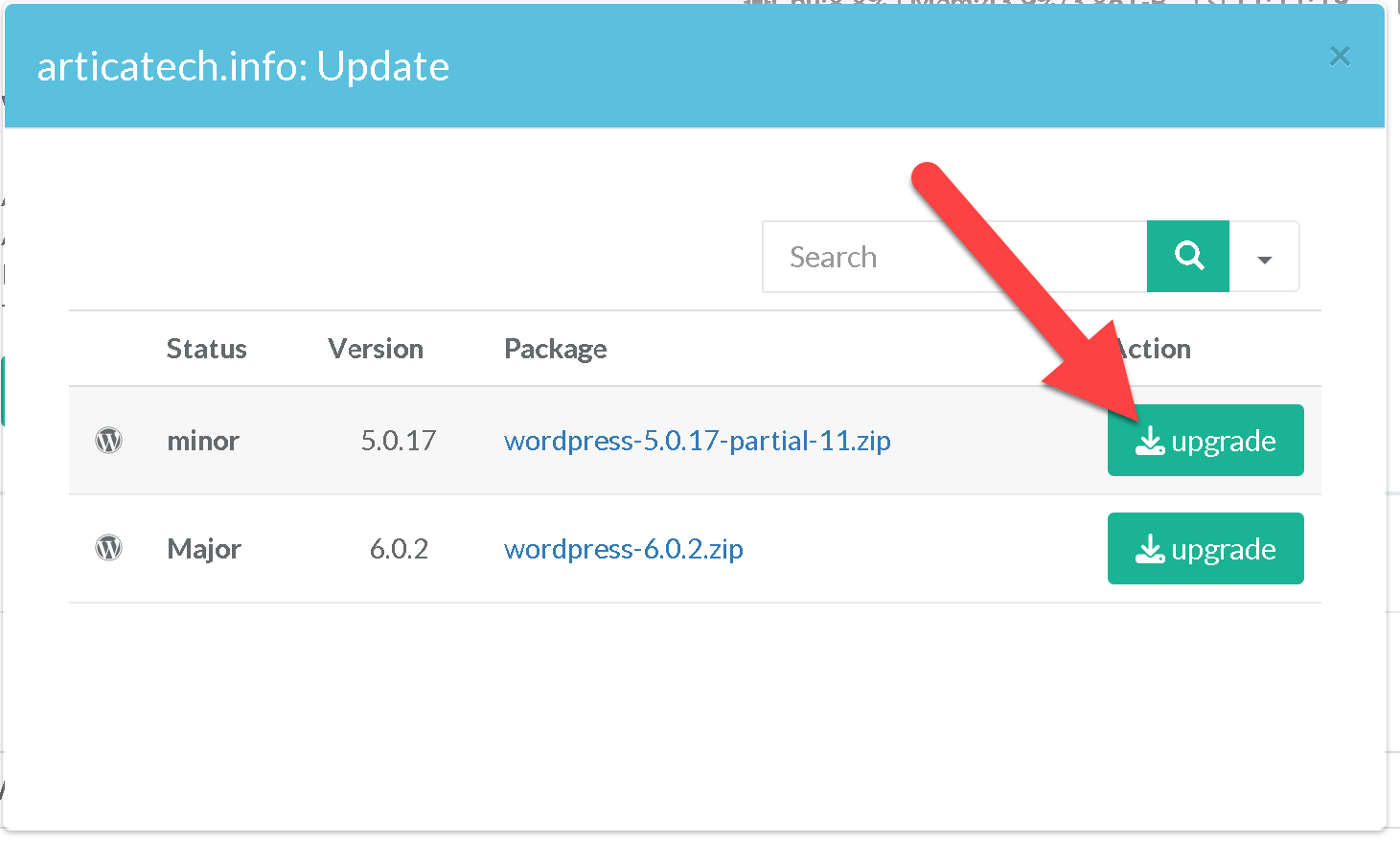 A progress will be displayed.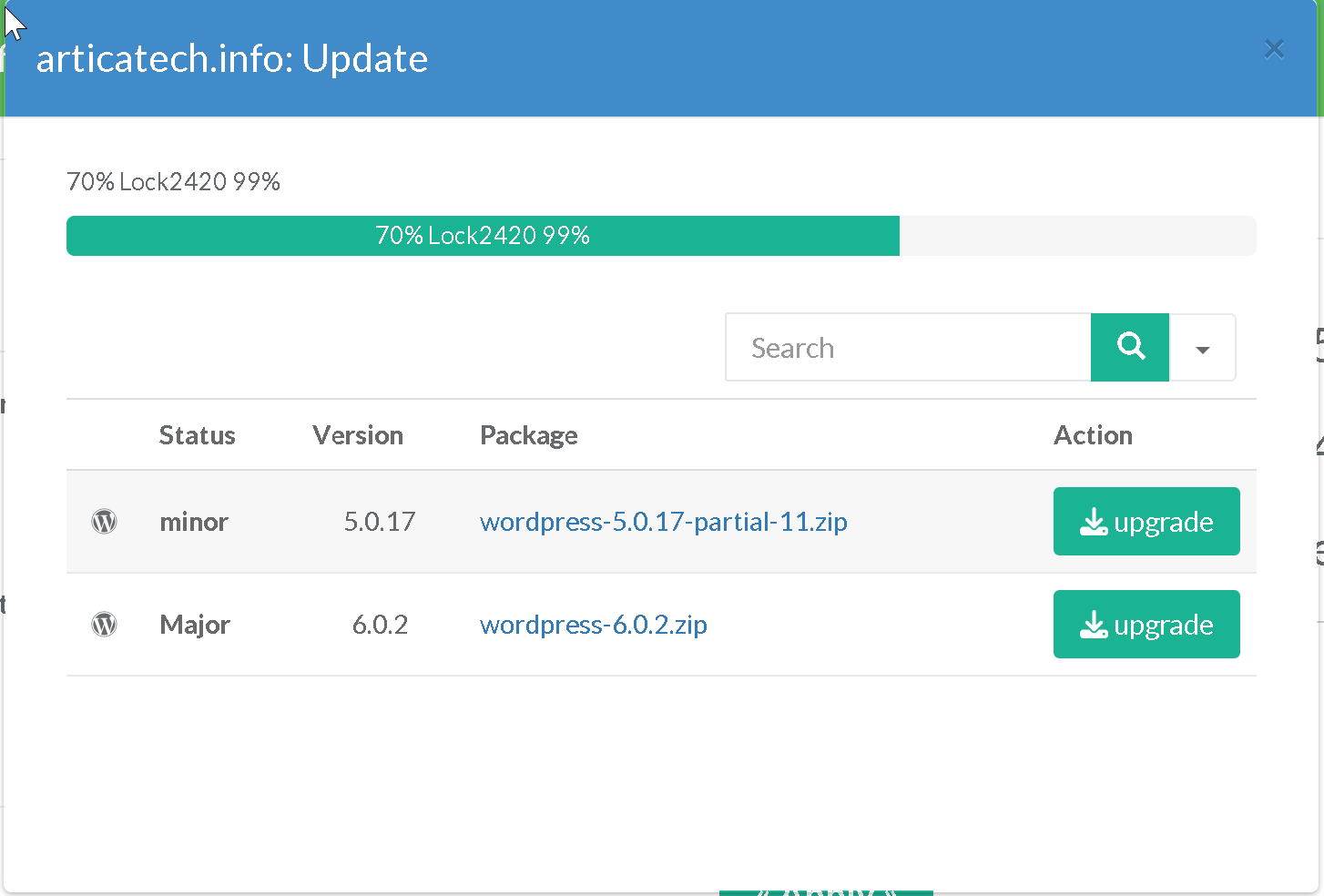 If you have choosen the major version, the table will display no new updates as you have the latest one.