Back to Artica For Wordpress main section
Starting Artica 4.30 Service Pack instable 941 or Artica v4.40, You can restore a backup generated by the Wordpress plugin "Wordpress Duplicator".
When you generate a backup with Wordpress duplicator, it offers you to download two files.
One is the full backup file (zip or daf format) and the other is a php script file (installer.php) used to perform the restore.
Retrieve these two files.
To restore a site you must first create an empty site with Artica.
Under the Artica For Wordpress Edition, click on the "Wordpress Duplicator" button.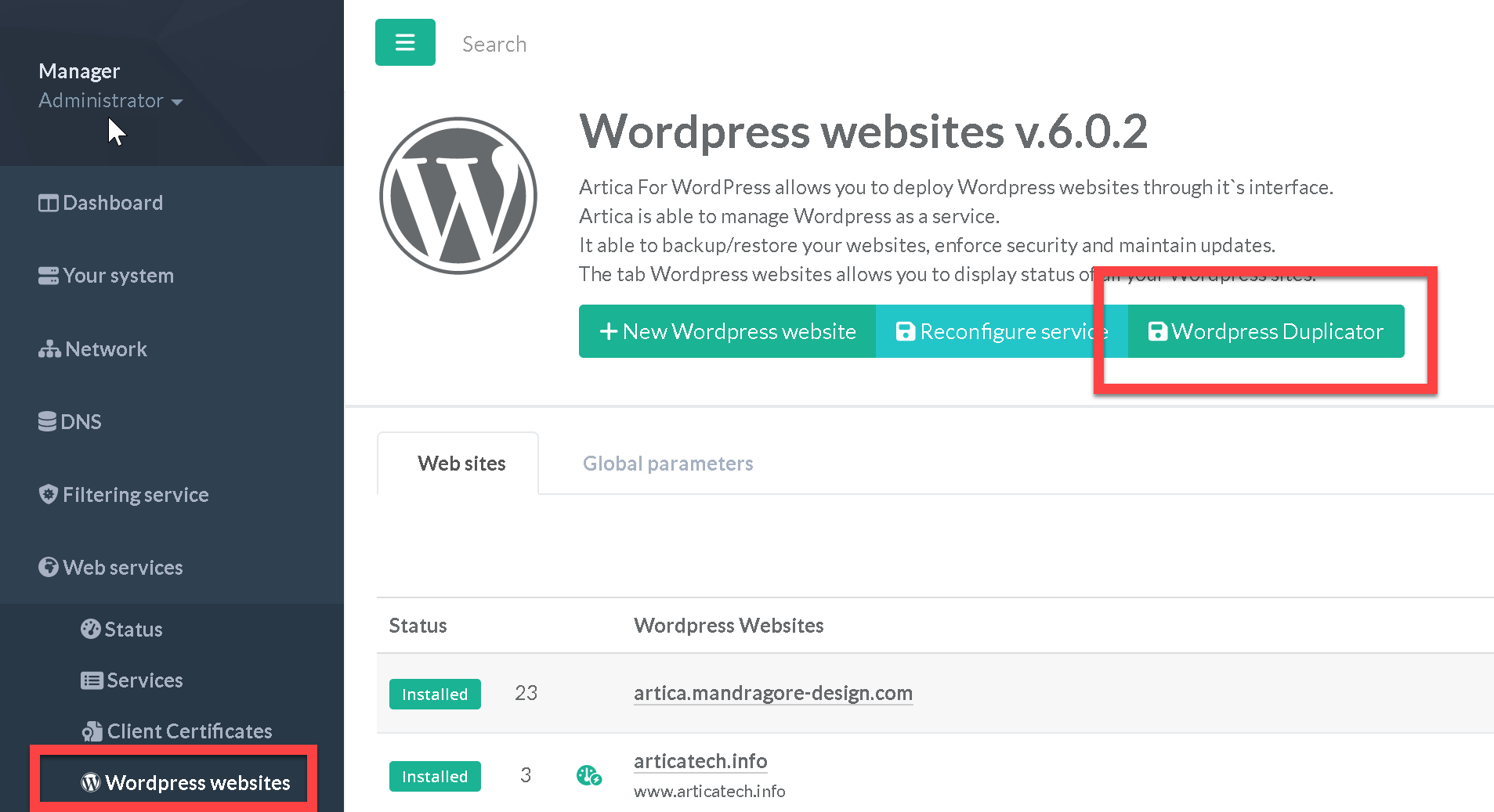 A wizard is displayed
The wizard list all Websites that can be restored.
Choose the one you want to restore.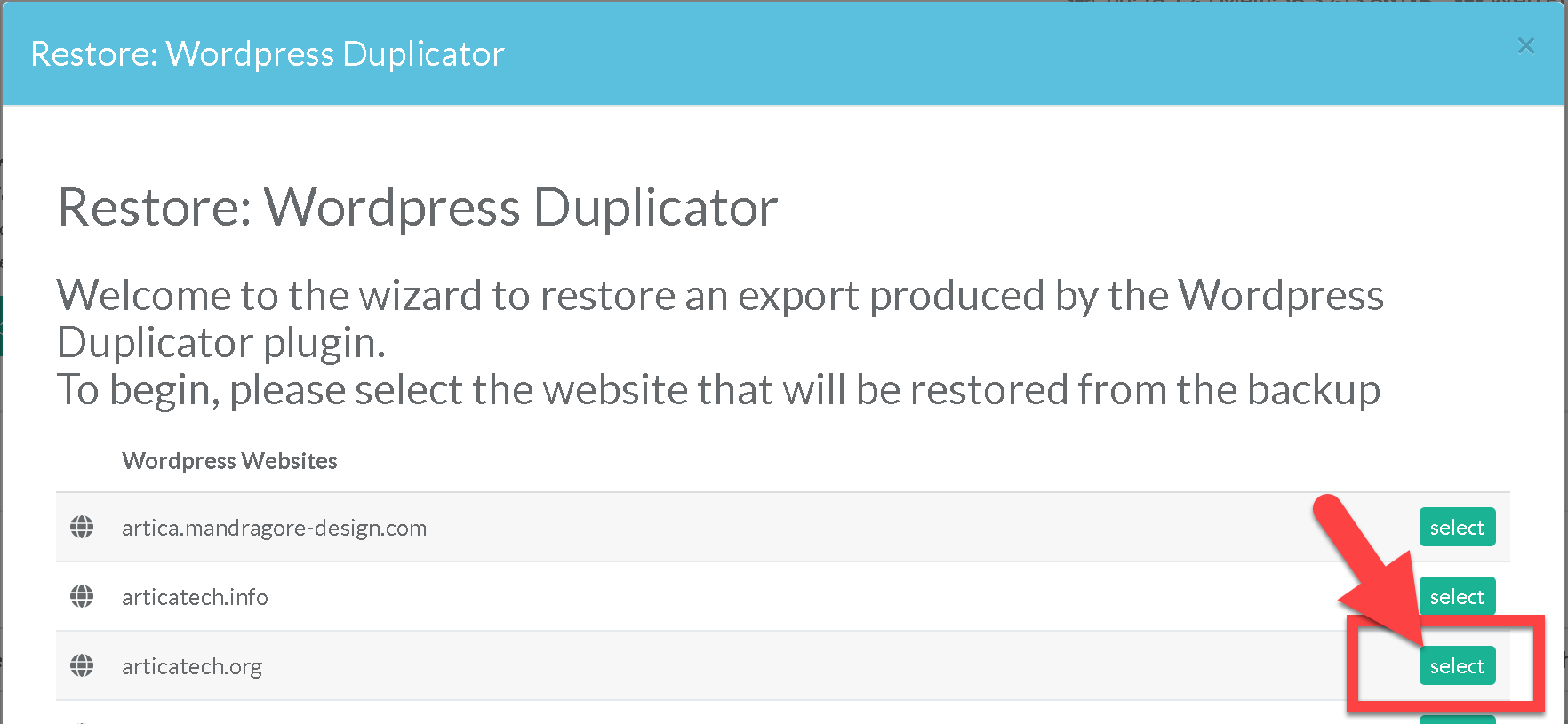 Next, click on the button "Restore the container" in order to upload the main backup file generated by the Wordpress duplicator plugin.

Next, click on "installer.php" button in order to upload the installer.php install script generated by the Wordpress duplicator plugin.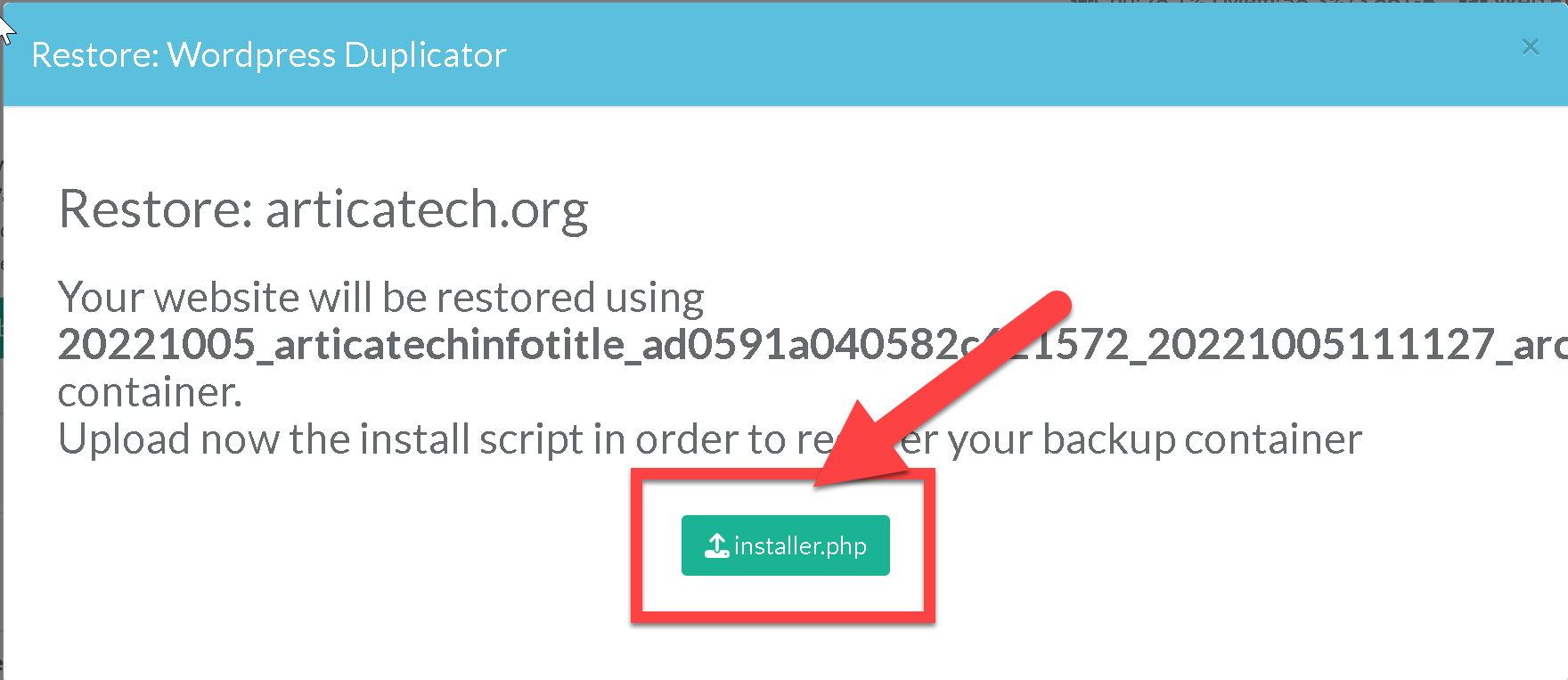 Click on "Next" Button to finalize the procedure.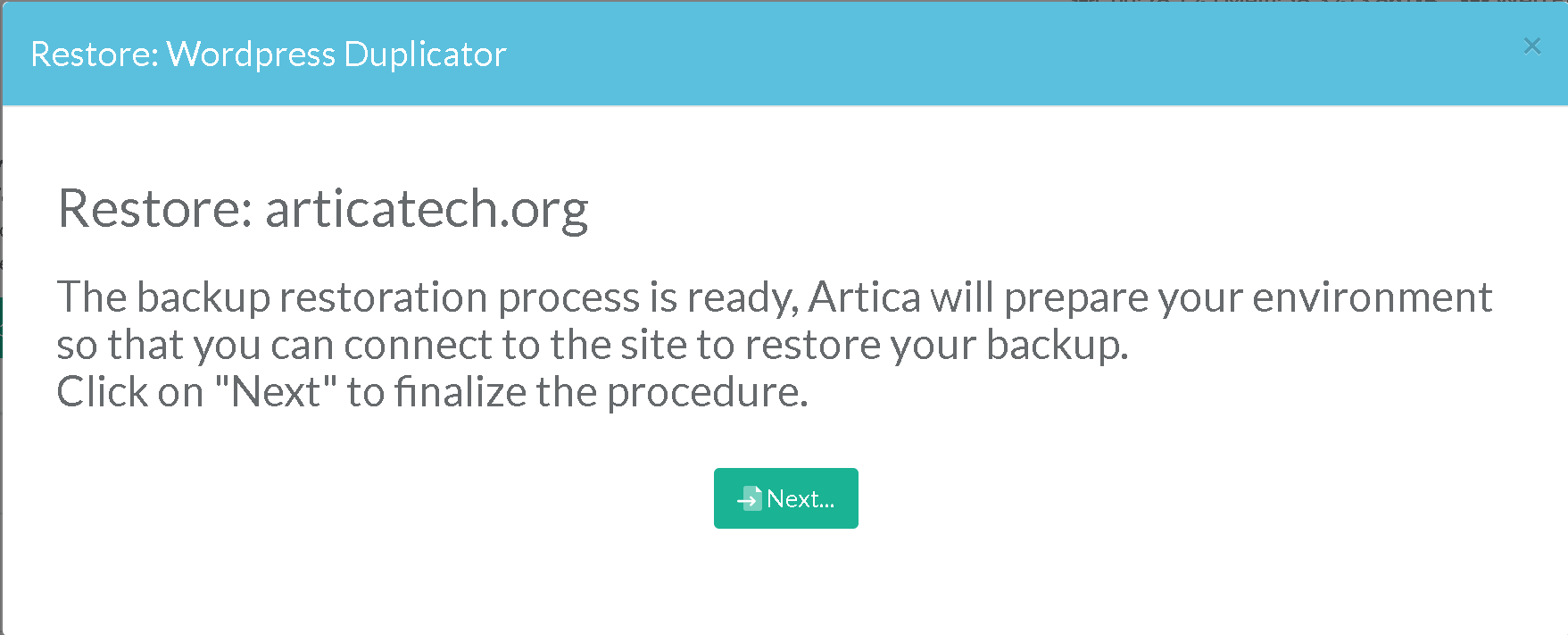 After the final procedure, copy the database information.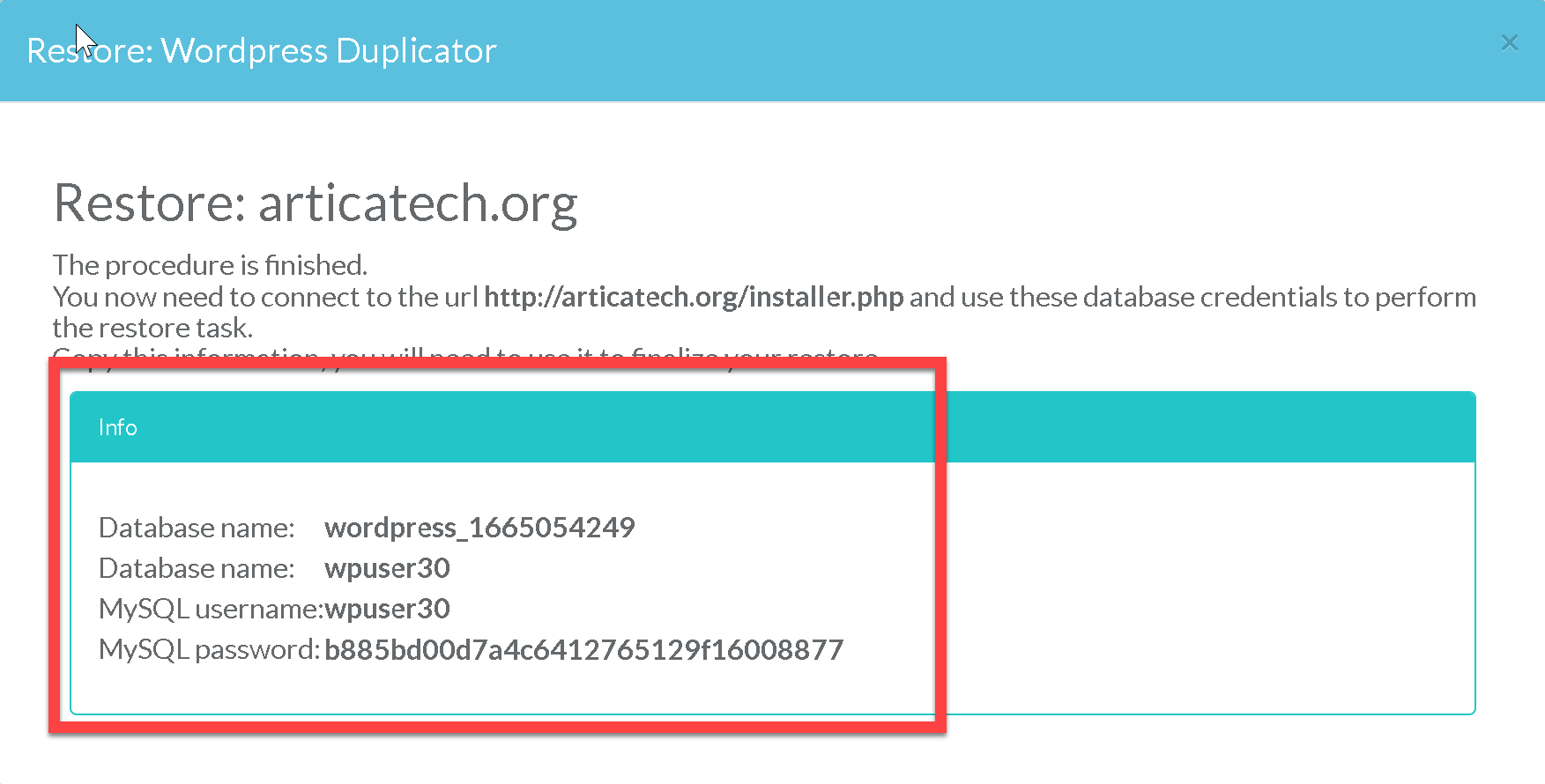 With your browser connect to the restored website with installer.php in the URL ( http://mysite/installer.php )
Fill required database information from the Artica wizard and click on "validate" button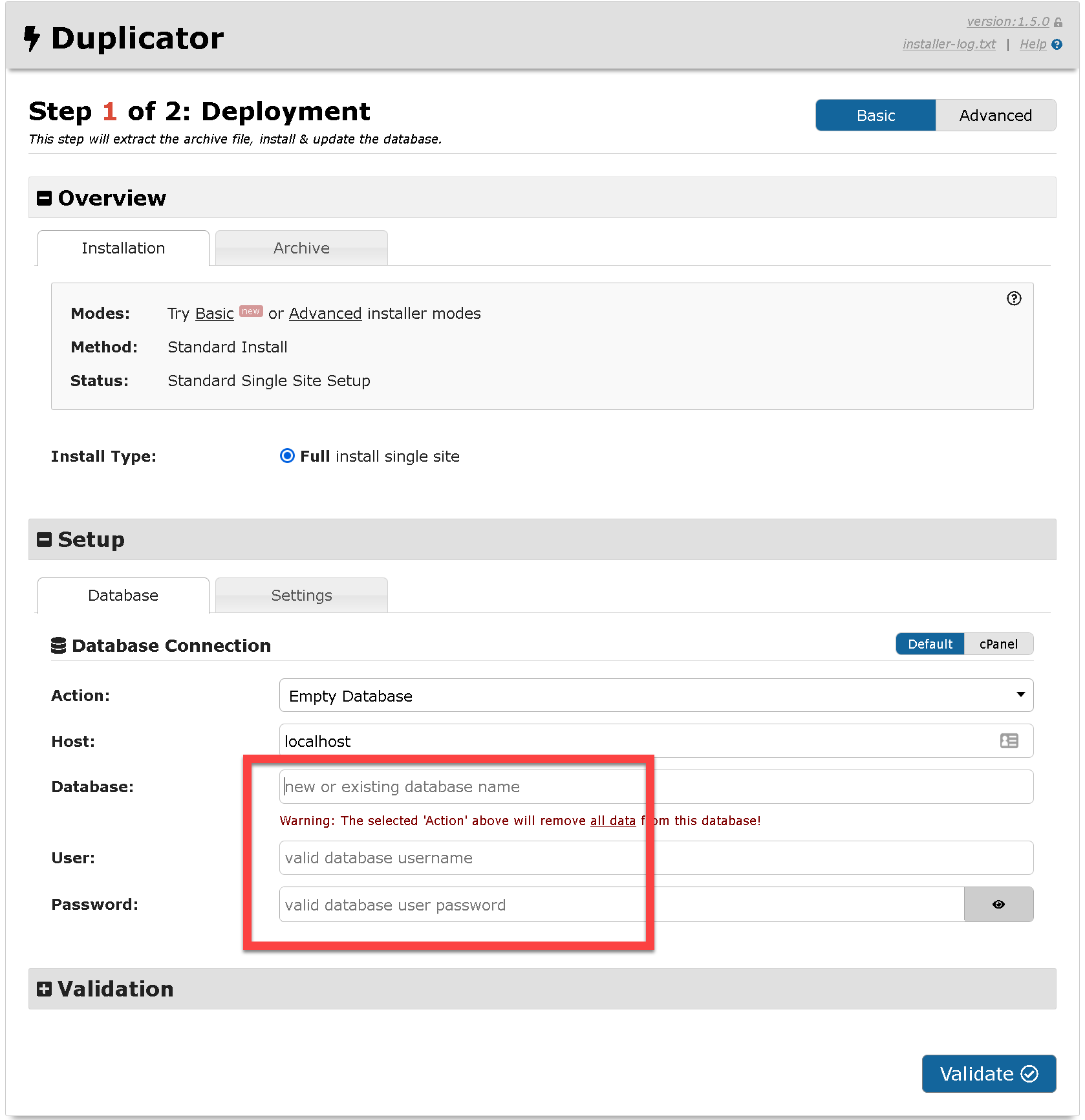 Check the I have read and accept all terms & notices check box and click on Next button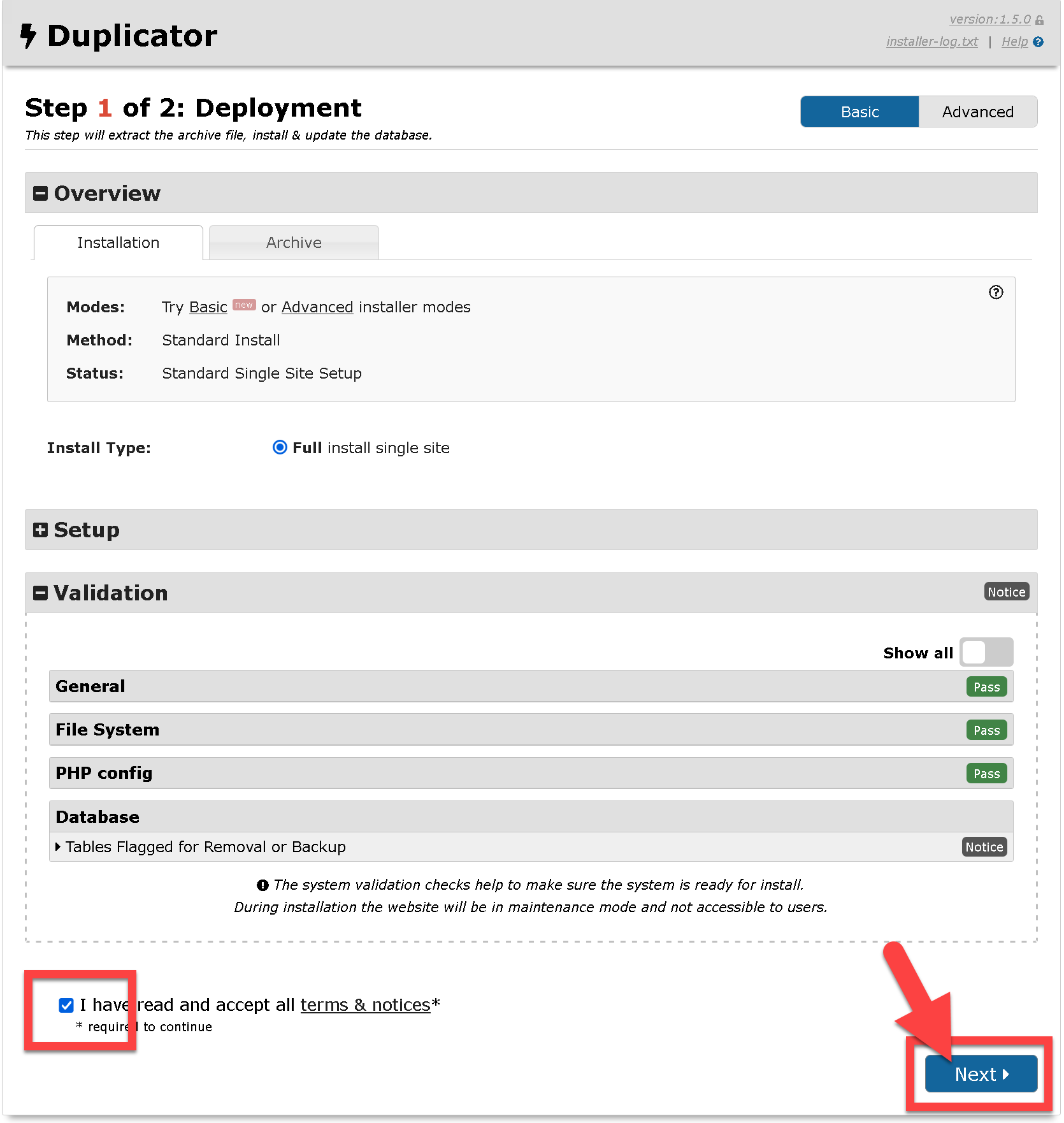 Confirm the restore operation.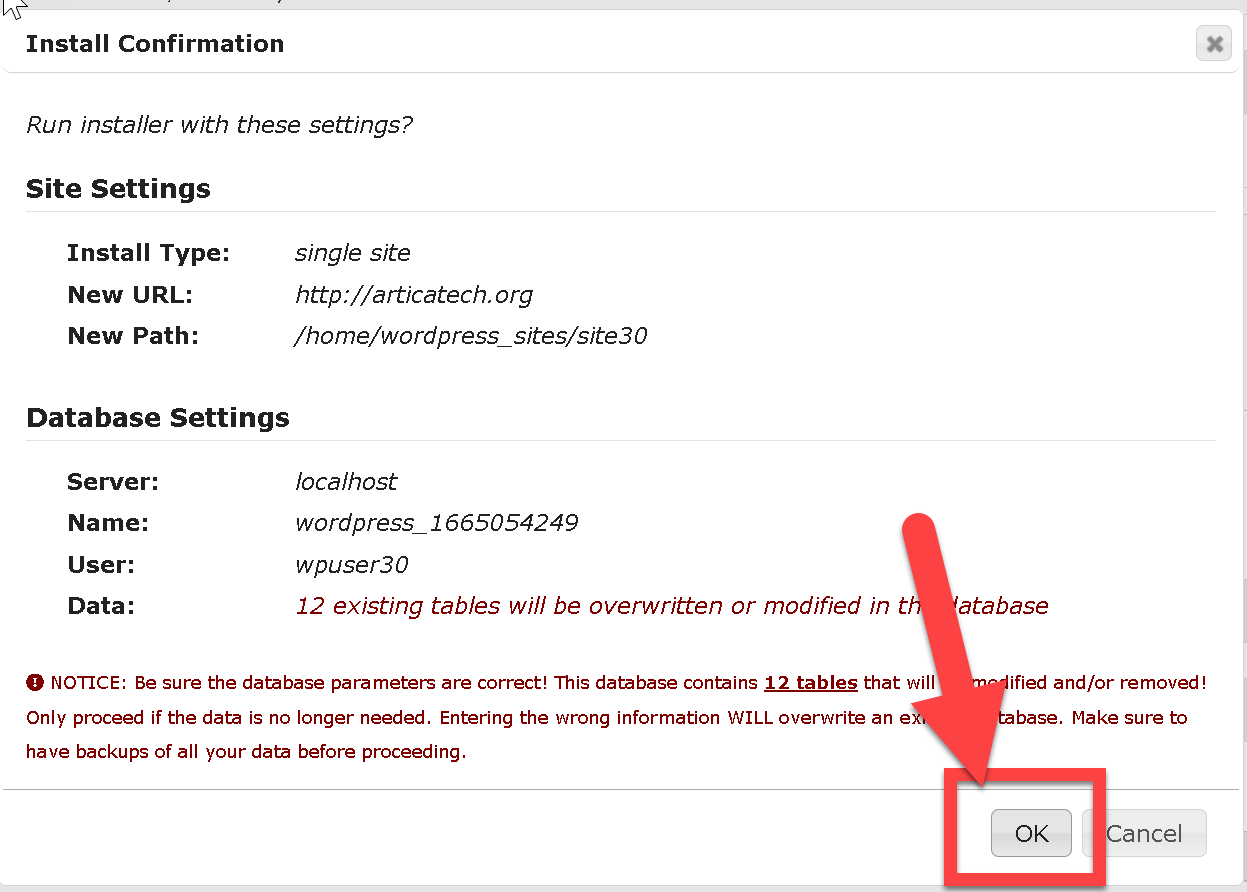 After finish, login to your Wordpress admin panel in order to delete all backups and installer files.