Back to Wordpress main section
This function is very useful when restoring a backup from another website.
With this option you specify the value to search for and its replacement text.
Artica will go through all the content of your site in order to replace the indicated values.
On the selected website, click on the "Tool" button on the "Content replacement" row.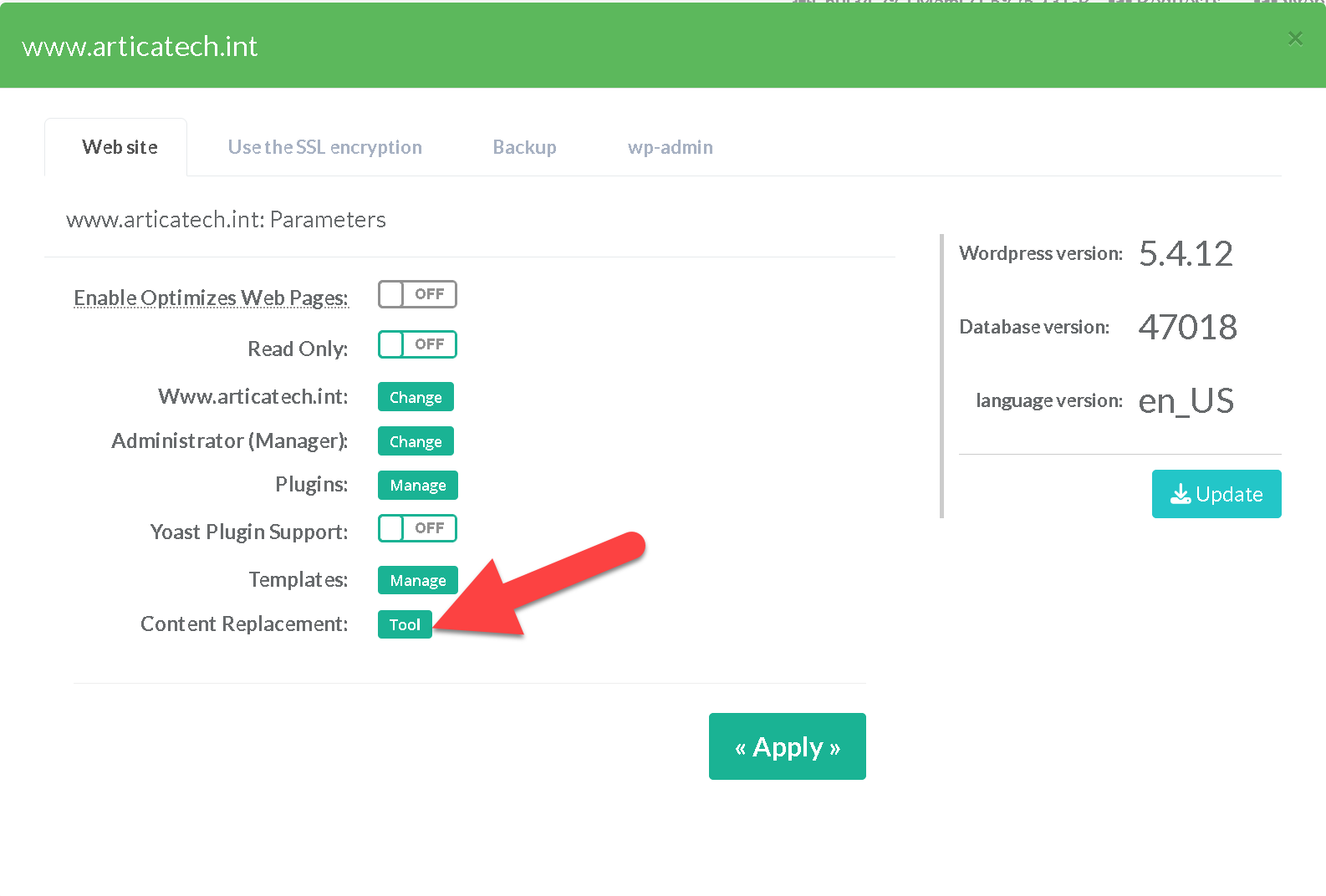 Set the text to search and the text to replace.
Click on "Run" button.