Return back to Artica For Wordpress Edition
This feature is available on Artica 4.30 Service Pack Instable 929 or Artica v4.40
On the Wordpress Edition section choose your website.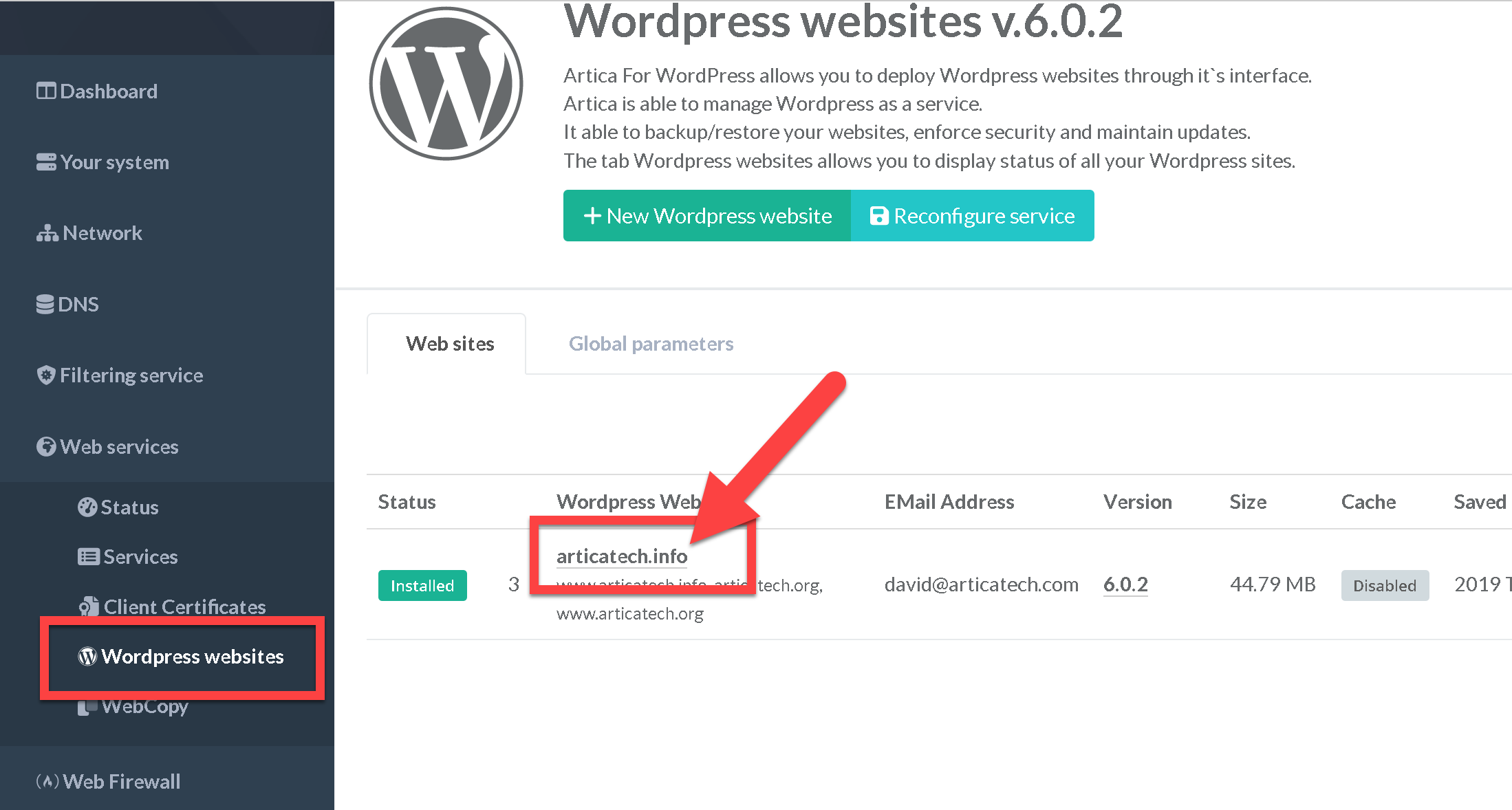 Select the button "Manage" on the Plugins row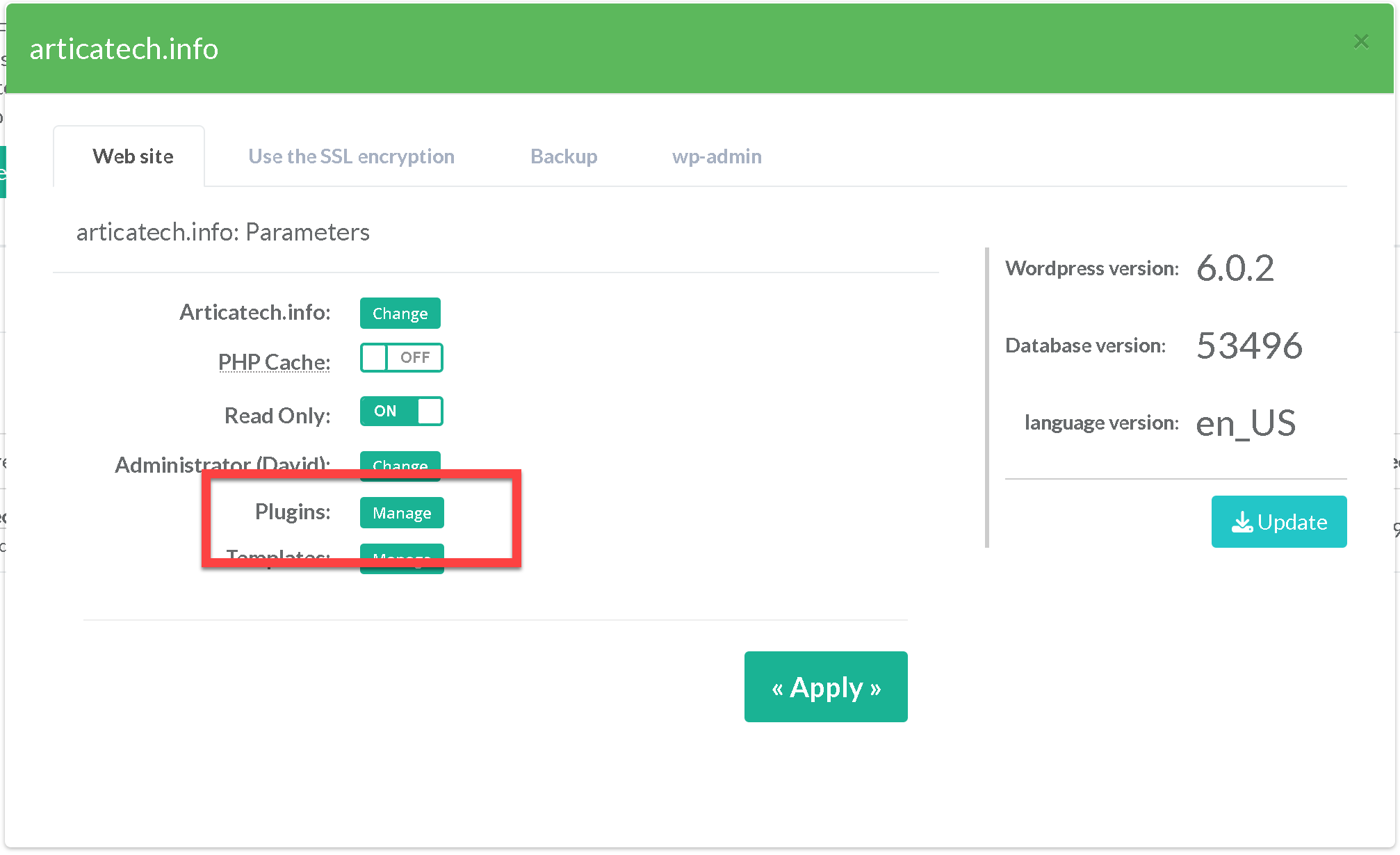 If you need to upload a new Plugin, use the "Upload package" button and select your zip file.
If you want to enable a specific plugin, click on the "Disabled" grey button associated to your template.
You can delete a plugin, in this case, click on the trash icon.