Return back to Artica For Wordpress Edition
This feature is available on Artica 4.30 Service Pack 911 or Artica v4.40
To create a Let's Encrypt certificate, your webservers must be available on the 80 HTTP port from the Internet.
Go to Your wordpress sites management section.
Click on your site.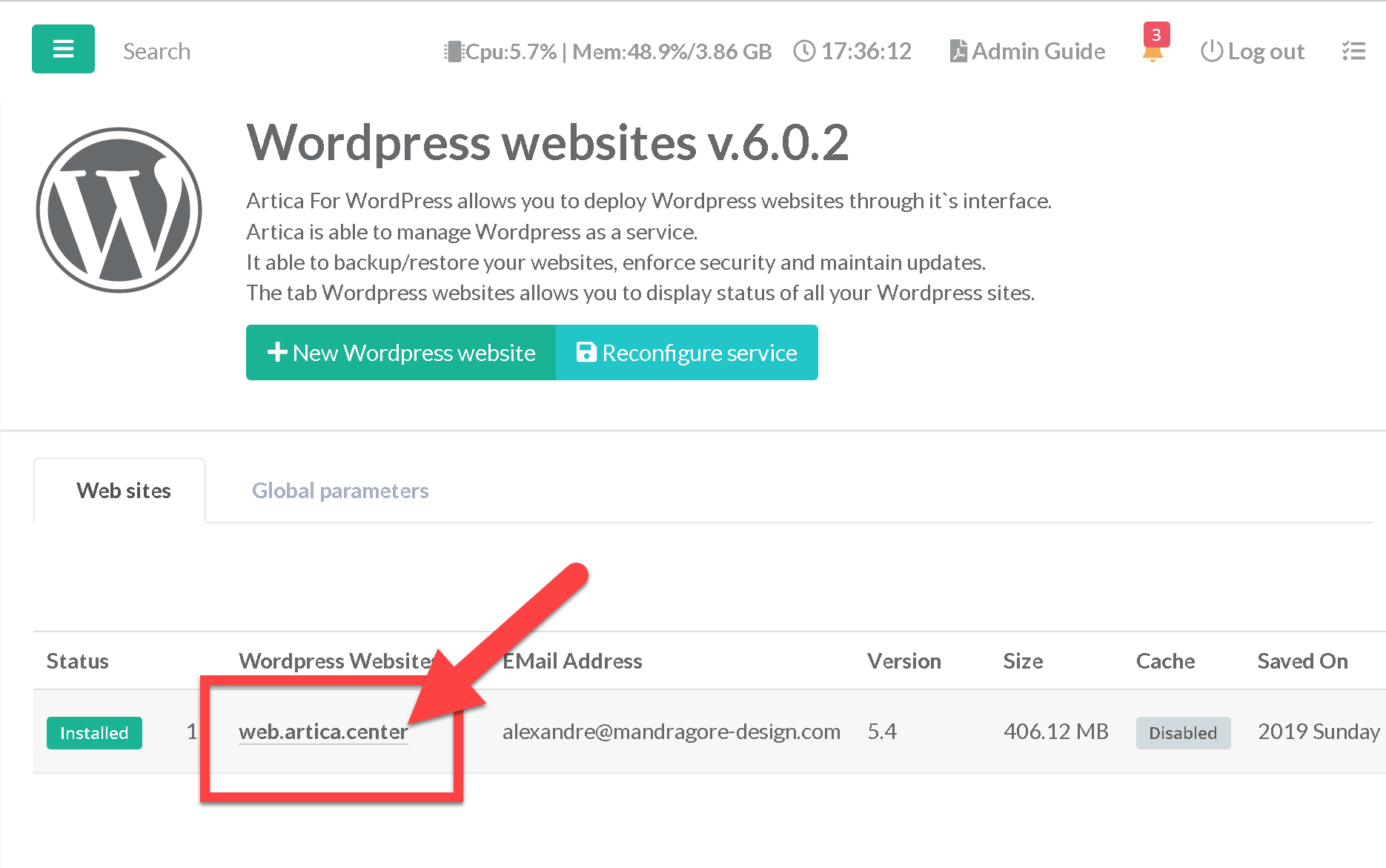 Click on "Use the SSL encryption" tab.
Click on Let's Encrypt certificate button.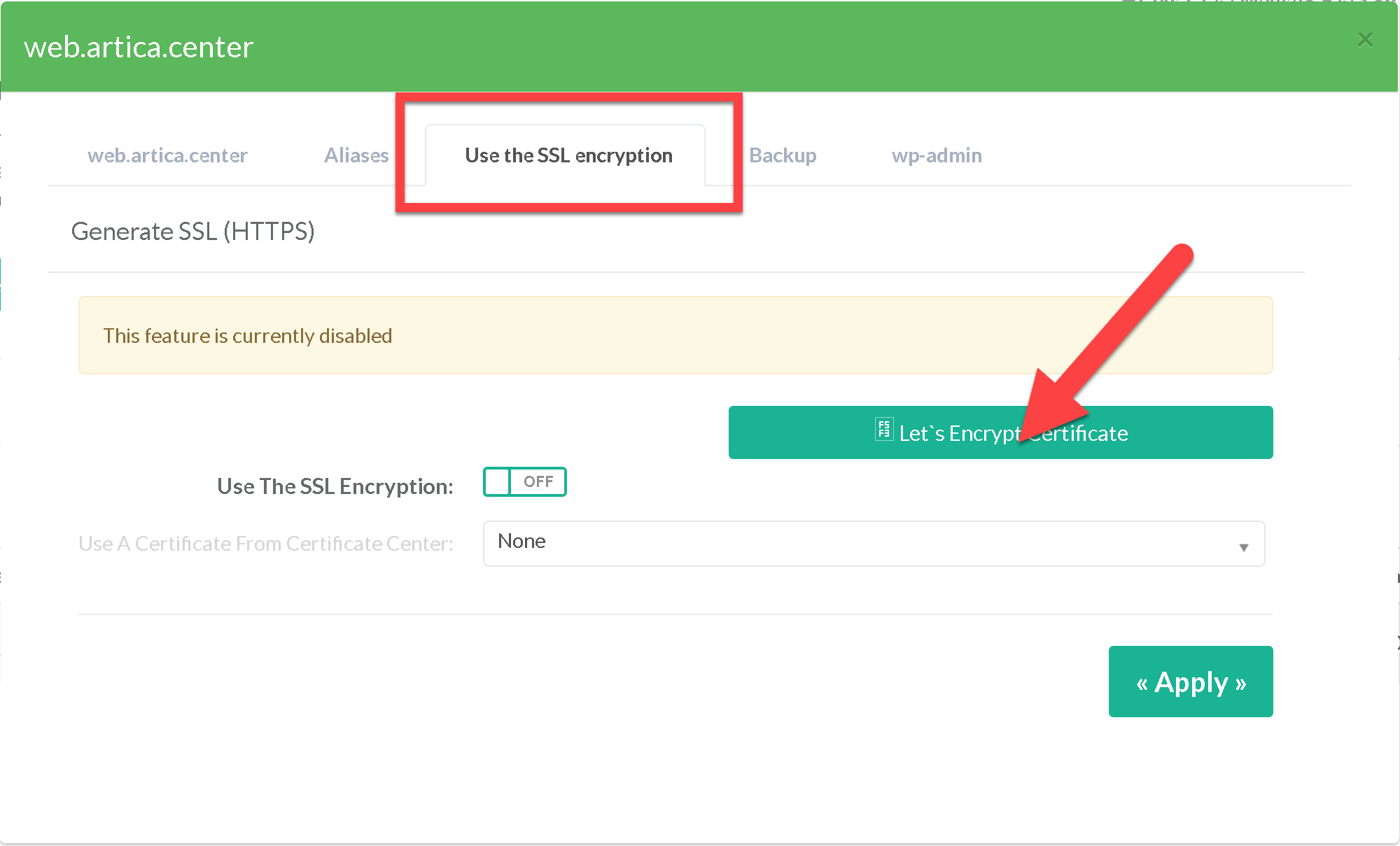 A wizard is displayed and shows you the websites names and the owner that will be used to generate the certificate
Click on "Next" button to continue.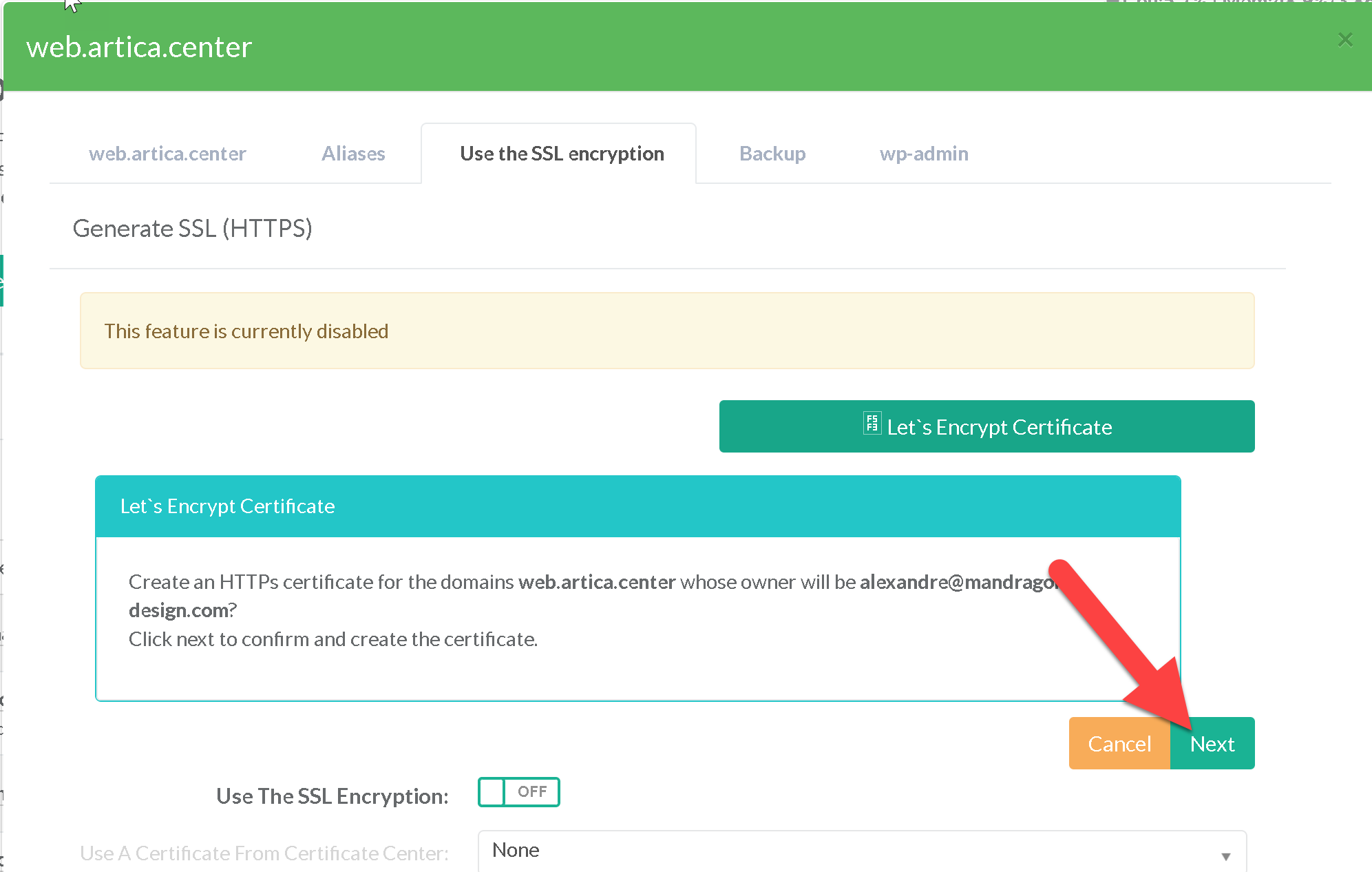 A progress of the certificate creation will be displayed.
Artica will update the Certificate Center with the new certificate and your website is available in SSL mode.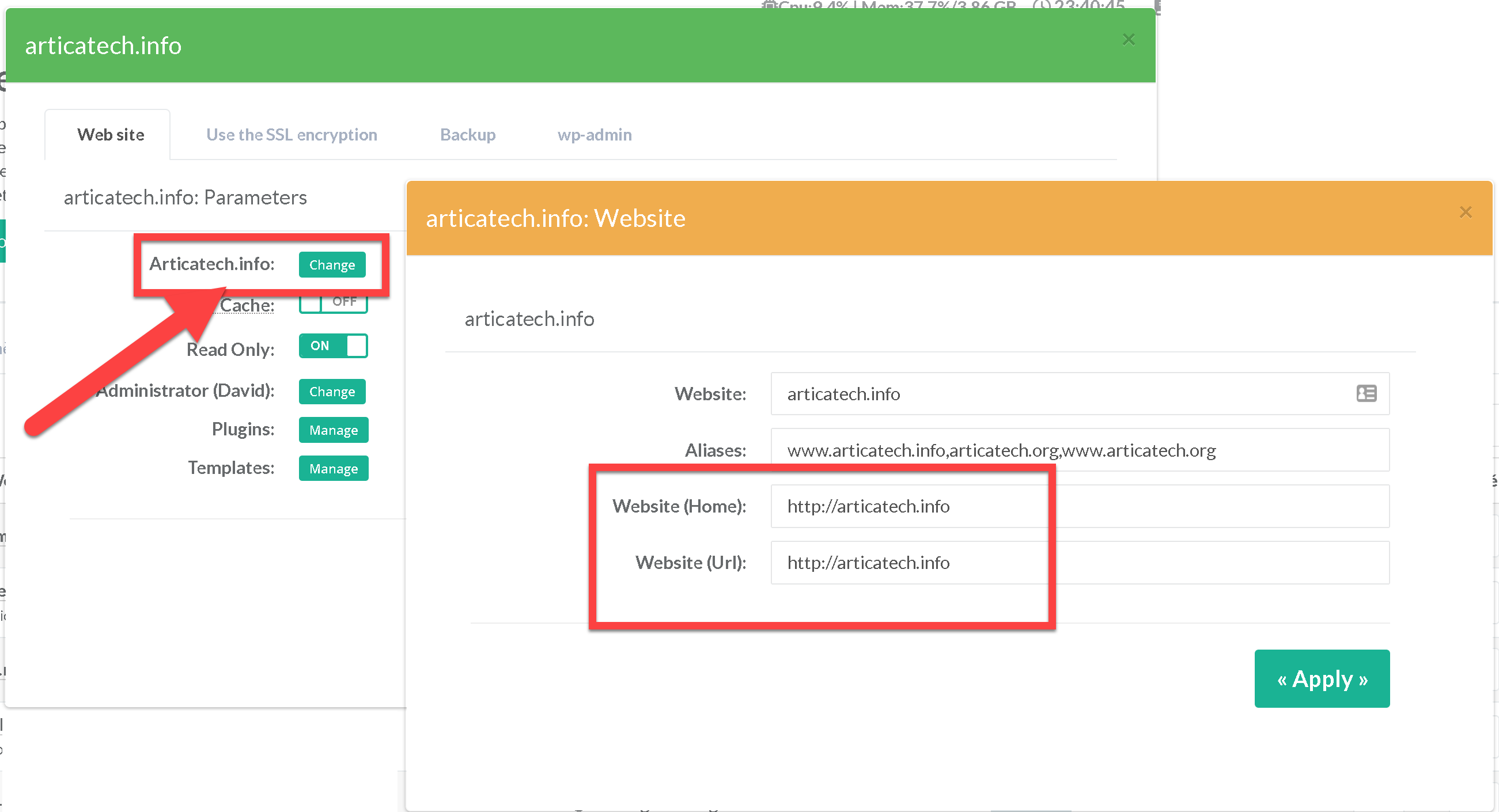 Open the Web site tab.
Change the home and the url to reflect https url