On the left menu, choose "SMTP Router" > "Parameters" > "Multiple Instances"
Click on the button "New SMTP service"
Set the name of your instance and set the Network interface the SMTP service will bind.
Click on Add button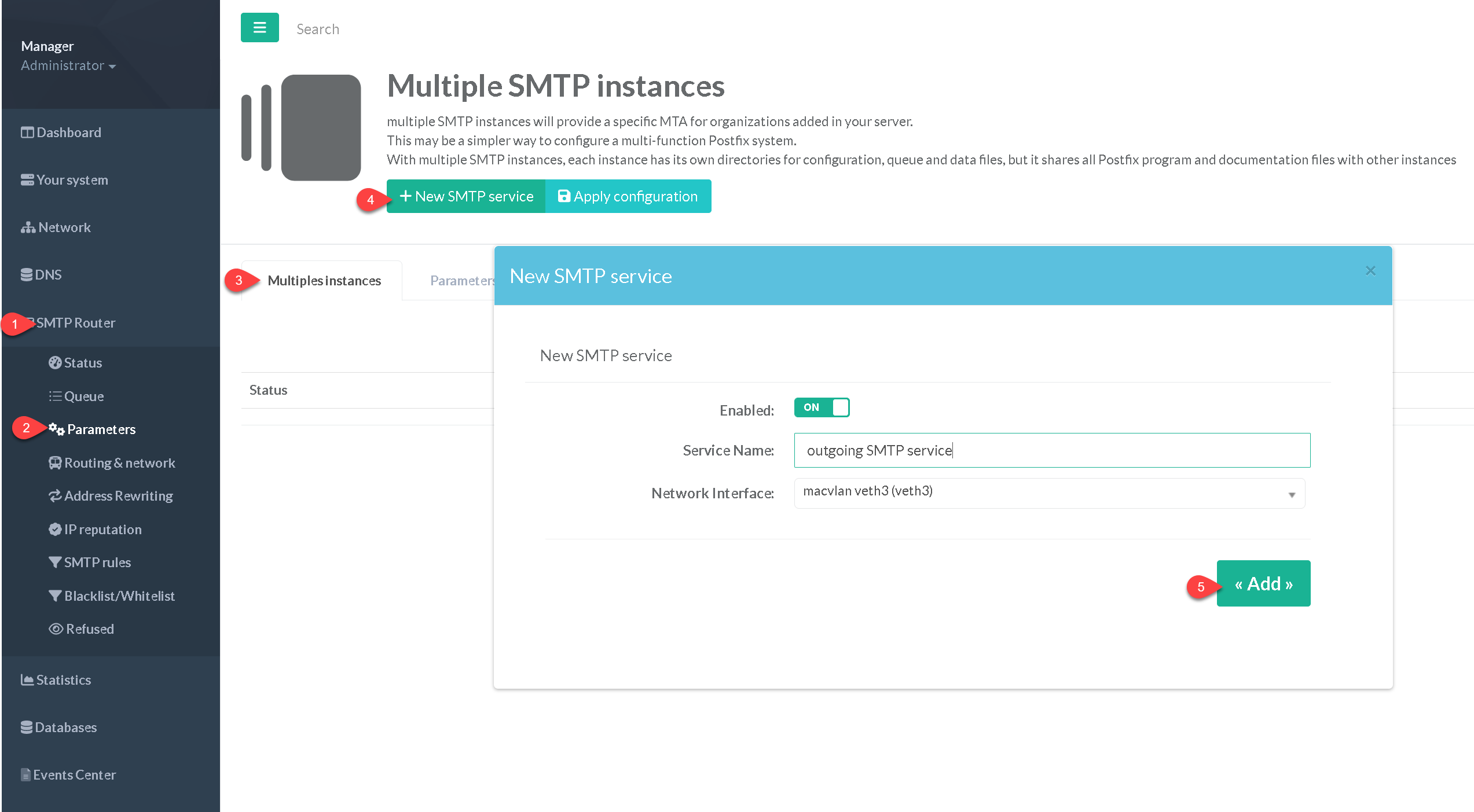 Your new SMTP service instance is added.
On each created instance, the left menu add sub-menus with your instances to allows you configuring properly each instance.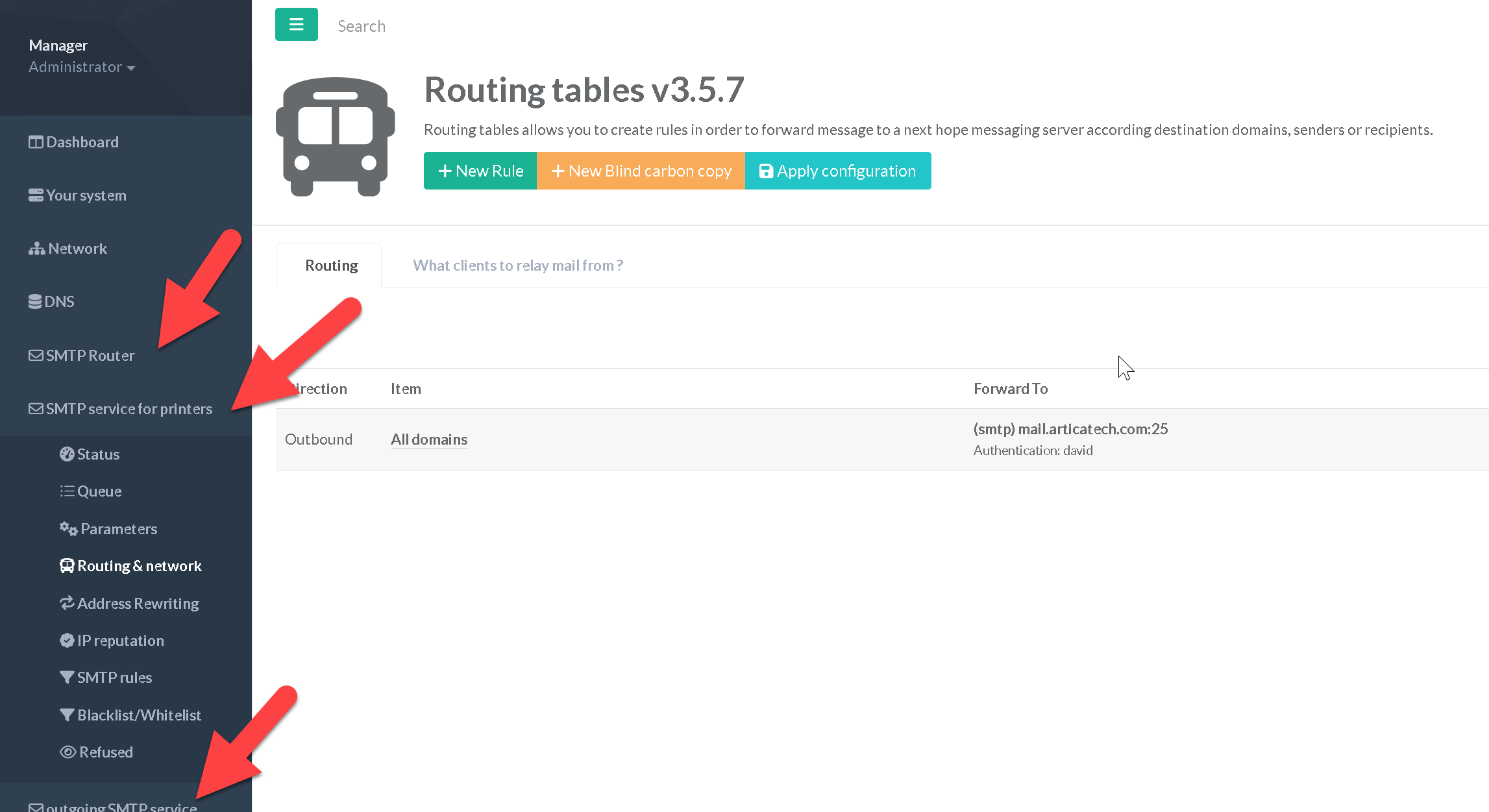 To make it in production mode, just click on Apply Configuration button