This architecture ensures the best serenity in accepting the Internet load and the resilience of the infrastructure.
The main idea is to export the ancillary functionality outside the proxy environment.
Also, the antivirus service, The Shields and the statistics are located on servers external to the infrastructure.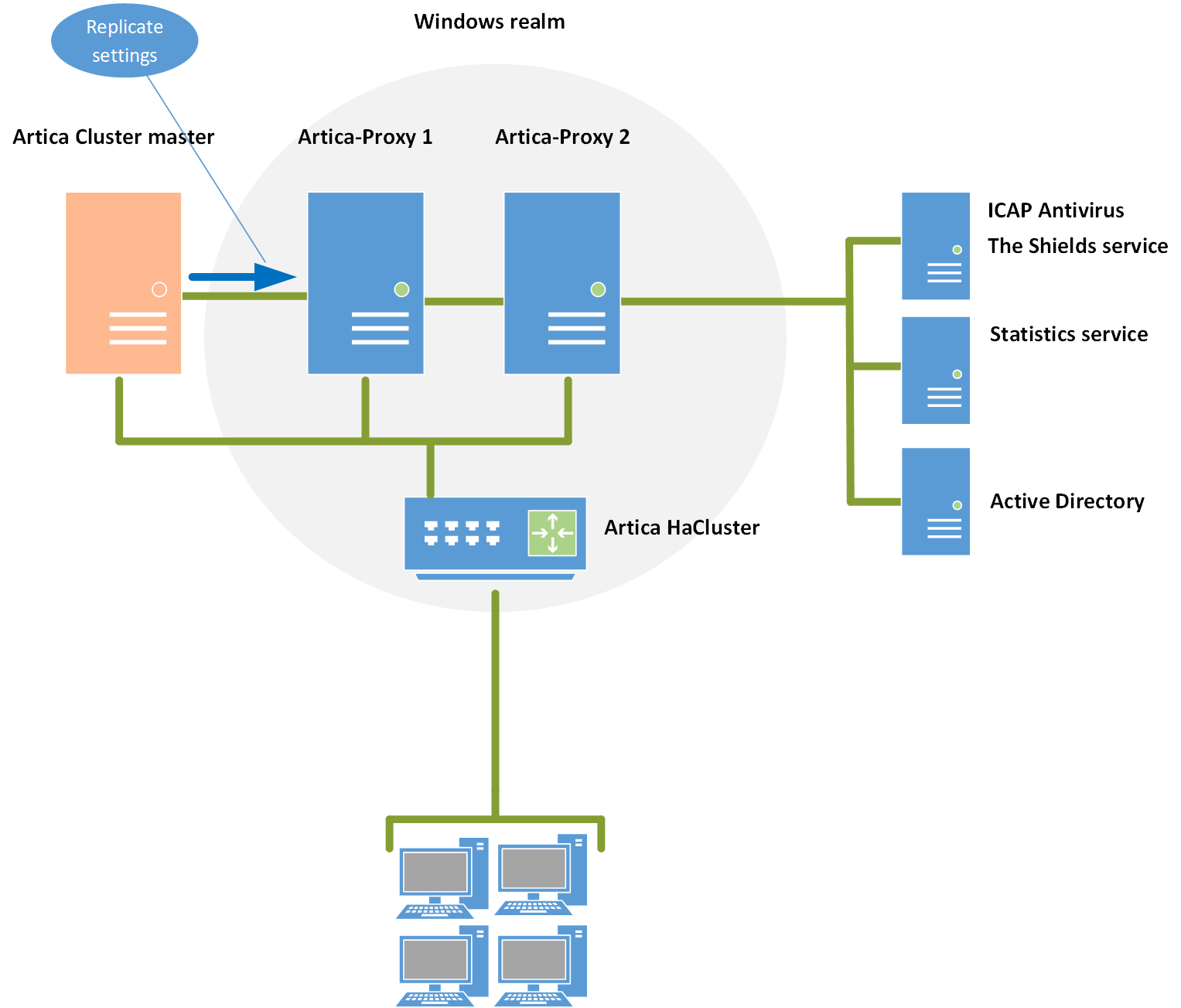 The HaCluster feature allows to centralize the proxy in array mode.
All servers in the infrastrcuture are connected to the Active Directory using Kerberos method.
The Clutser master is not requested by the HaCluster Load-balancer, it is designed to centralize parameters of the Artica servers in the load-balancing realm.