As you can see, in "Your Network" / "Interfaces" and "Status" tab, you can see under Network interfaces status table a "DHCP" column.
By default, the status of the DHCP column is "Inactive" that means no DHCP service as been enabled for this interface.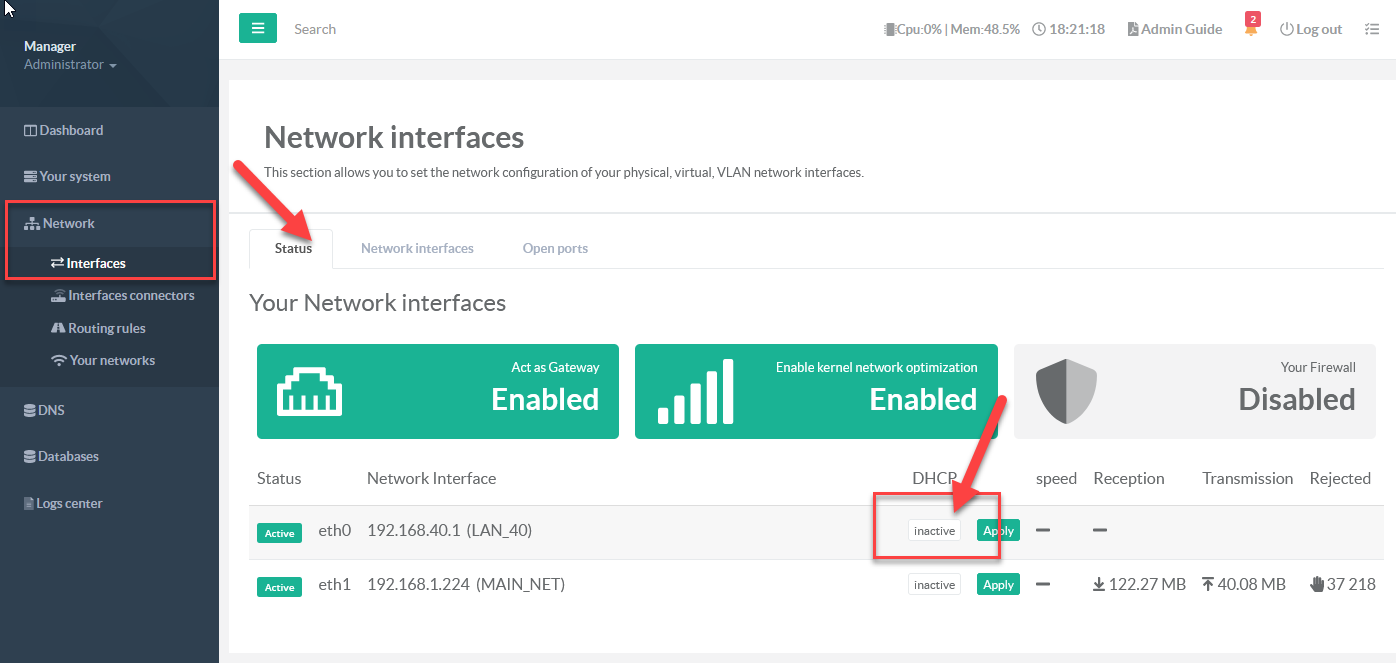 Click on the "inactive" button.
A new DHCP server configuration page is displayed for the chosen network interface.
Turn ON the "Enable" checkbox and defines DHCP parameters.
Click on Apply button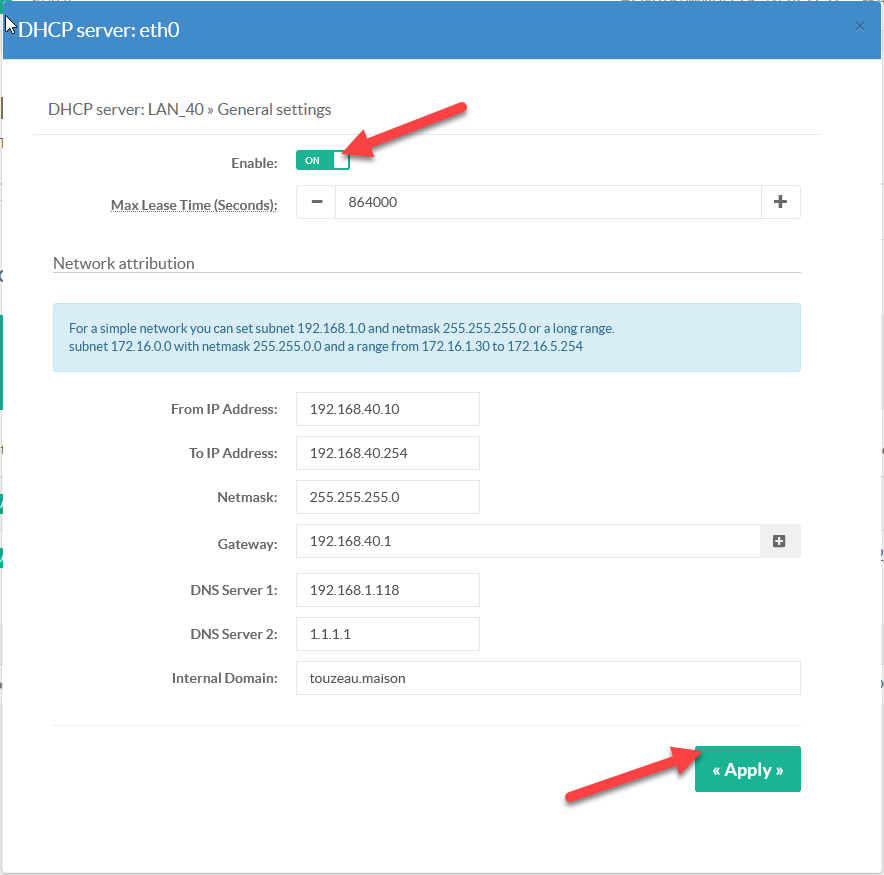 You will see in the column status, the DHCP icon turned to "Running" status.