On Firewall: error generated «Failed to initialize nft: Protocol not supported»
You may encounter these errors since Service Pack 56 in order to prevent the Drovorub Malware
As mentionned, the security patch disallow the kernel to loading modules especially the nDPI module and FireWall modules.
This error has been reported in the 119 bug tracker ticket
On the main dashboard of Artica, you will see errors on nDPI modules.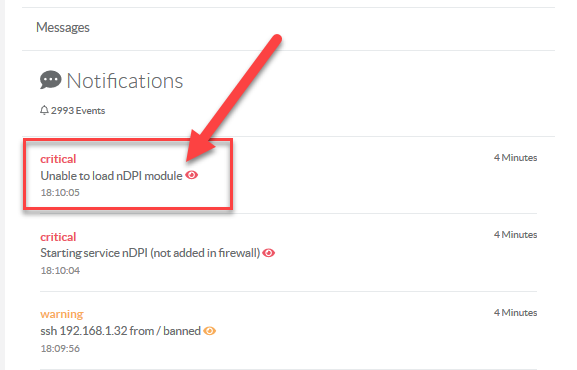 On the Firewall parameters, you will see a red status. And your are not able to configure the Firewall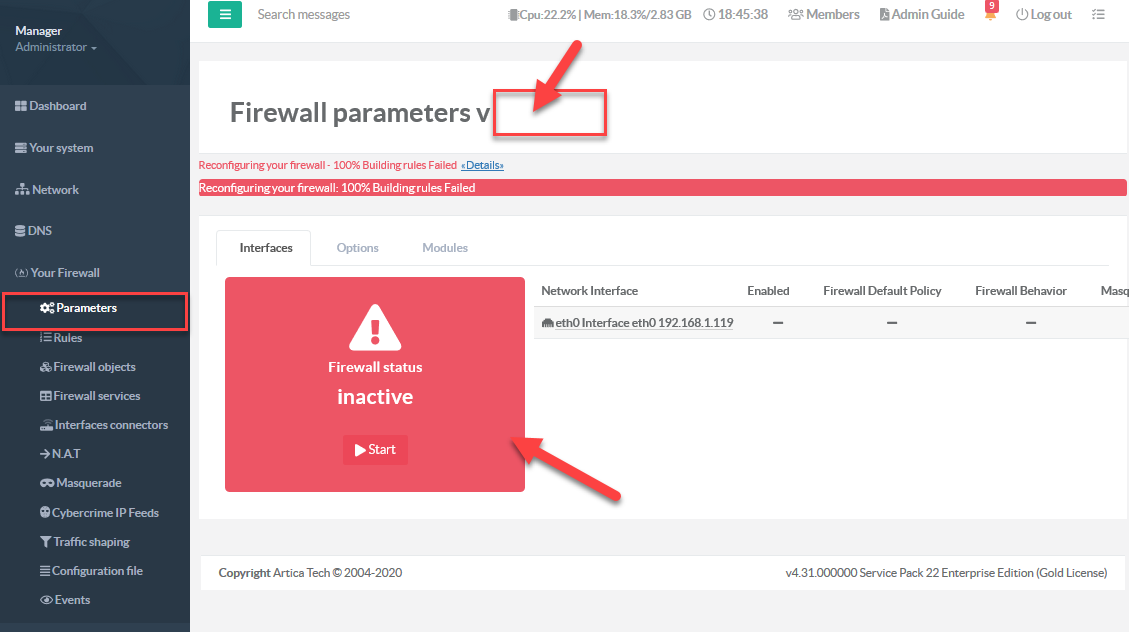 These error are caused by the Service Pack 56 that disable the Kernel to load automatically modules.
But after a reboot, it is not posssible to load necessaries FireWall modules for Security enforcement.
To fix this error, you have disable this option using the 4.30 Service Pack 58 or the 4.31 Service pack 23.
Or if you want to let active this security option, you have to disable the Firewall and the Deep packet Inspection features to avoid errors.
On the left menu, click on Your System and System Information.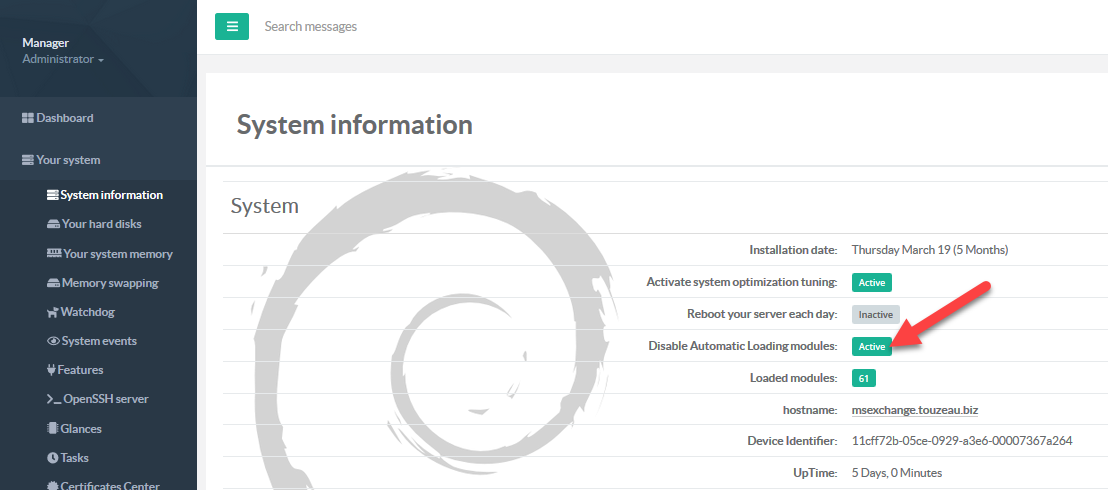 You will se that the «Disable automatique loaded kernel modules» is in Active mode
Click on the Active green icon
A popup is displayed and let you to confirm the "Disable operation".
Click on Yes, execute this task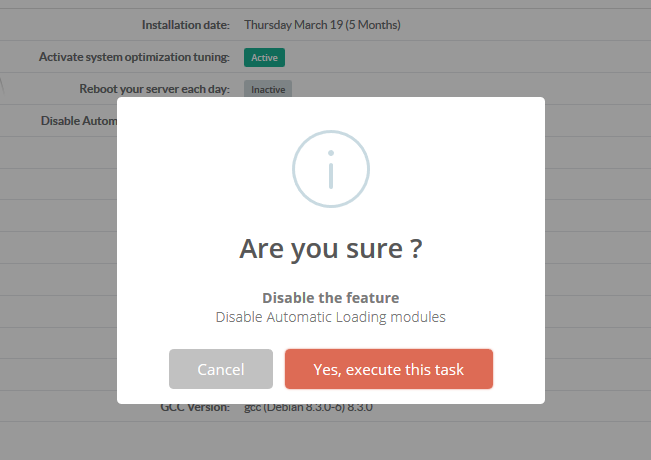 You will see a tooltip that suggest to reboot the server to make changes.
On the right menu, search the reboot operation and click on it
Click on the icon reboot the server to reboot and make this feature unavailable.